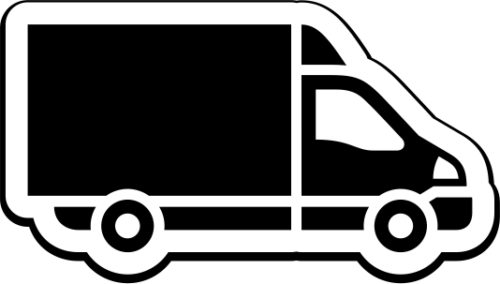 PROBASE DELIVERY: 2-5 Days*
*ProBASE Plastic Bases are normally delivered within 2-5 working days. To avoid delays, and return delivery charges, please ensure that you let us know where the package can be left if you are not home.
Description
ProBASE Anchor Blocks
This unique click-in ProBASE ANCHOR BLOCK option for the ProBASE QuickFIT grids allows for optional fixing down of sheds and greenhouses. You'll need at least of 4x ProBASE Anchor Blocks per full base (not per grid), however you can choose more. Use in conjunction with the FRENCH DRAIN pods for a complete base solution.
*Delivery is free if ordered in conjunction with ProBASE grids (otherwise a £9.99 charge applies).
---
All items are delivered sectional/flat-packed to kerbside unless stated otherwise. Information shown above has been supplied by the manufacturer, and is as accurate as possible (errors and omissions excepted), however they are intended only as a guide. *The free delivery service only applies when ordered in conjunction with a ProBase Grid order, otherwise a £9.99 delivery charge applies if ordered separately. Orders received before 11am will be processed for delivery on an overnight courier service, however this cannot be guaranteed especially during peak season. Times shown are typical for most areas, although they are approximate and cannot be guaranteed. Outlying areas may be subject to additional charges, please check before ordering. Delivery lead time shown is typical for most areas, however this is approximate and cannot be guaranteed, so please check before ordering if delivery time is critical.
IMPORTANT NOTE: Please ensure that you order the correct quantity of ProBASE Anchor Blocks for your requirements, as we are unable to accept the return of any unused, surplus-to-requirement items. If required, we can arrange for the return of your full order (within 14 days), however as the grids, french drains, anchor blocks and the bespoke cut-to-size membrane is delivered direct from the manufacturer, you should be aware that there would be a collection/delivery/re-stocking charge which will be deducted from your refund. **Please note that ProBASE QuickFIT grids and accessories are NOT compatible with any previous versions.
---