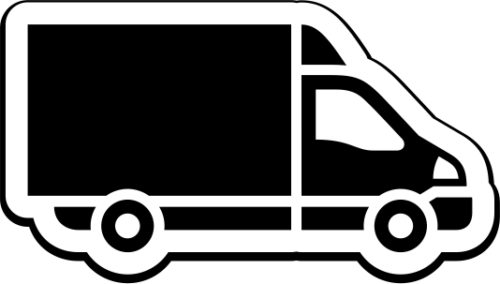 RGP™ DELIVERY: from 7-Days*
*The current lead time for most RGP™ products (to mainland UK) is around 7-10 working days. Please click here for today's stock availability and lead time for your chosen item.
Description
Palram Canopia® 4×6 SkyLight™ DECO Apex Shed (Grey)
Palram Canopia® Polycarbonate SkyLight™ sheds were designed, developed and built to last; made of virtually unbreakable polycarbonate panels reinforced with a non-rust aluminium frame for high durability and strength. SkyLight™ sheds do not fracture, withstanding extreme weather conditions such as hail & high temperatures. A unique feature of this shed is its Polycarbonate Skylight roof. The innovative roof panels transmit natural light throughout the day while having an opaque external visibility for maximum privacy and block the harmful UV rays; there is no need for expensive and vulnerable windows or unsafe electric lights. The SkyLight™ Polycarbonate shed is manufactured in several sizes from 6×3 to 6×12, and in several colours, however not all models are available in the UK.
---
Features
Fast delivery from stock (view the full up-to-date RGP Stock levels)
10-year manufacturers warranty
Highly resistant, sunlight safe polycarbonate storage shed kits (features Fine Shield Technology™)
100% maintenance-free, virtually unbreakable, high impact, 100% UV protected polycarbonate
Anti-slip floor to keep supplies dry and protected
Easy access ramp for wheelie bins, wheelbarrows and lawnmowers
Reversible decorative single door
Lockable latch
Front and back air vents
Exclusive SkyLight™ roof transmits natural light during the day yet keeps opaque
Quick 'Easy-Slide' system for simple wall and roof panel assembly
Illustrated step-by-step assembly instructions for clear installation process
Life-time resilient polycarbonate plastic walls; do not fracture, discolour or become brittle over time
Special roofing lets natural sunlight in a while maintaining opacity for maximum privacy
Strong, rust-free aluminium structure
Made with 100% recyclable components
---
Flexible & Super Strong
Palram Canopia® SkyLight™ Shed panels are flexible and super strong. The polycarbonate used is one of the strongest materials available, as you can see from the video below:
---
Quality Construction
Palram Canopia® Polycarbonate panels are made from the strongest materials available on the market. Polycarbonate sheets are flexible and very easy to carry, yet retain high quality and strength for many years, without changing its colour or shape. It is very light, easy to handle, and completely safe. DIY installation is easy due to the straightforward step-by-step assembly instructions. The manufacturer offers a 10-Year warranty on this model, however despite coming with a padbolt (ready to accept a padlock), this shed isn't really designed to be highly secure, therefore you should consider additional security measures if storing valuable items.
---
Maintenance Free
Palram Canopia® sheds are maintenance free and washable. Unlike wooden or metal sheds that may be damaged from rust, rot, peel, colour fading and excessive weather wear and tear, Palram Canopia's Skylight Shed require zero attention and are cost effective no painting or surface treatment are needed.
---
Doors
6ft and 8ft wide Palram Canopia® SkyLight™ sheds are fitted with double doors as standard. 4ft wide models are fitted with a single door is fitted to the gable of the shed, and can be hinged to the right or the left depending on your preference.
---
Straight-forward Assembly
These buildings are supplied in a flat-pack modular design with small, lightweight pieces allowing for easy transportation through your house or garage! Assembly is straight-forward for the competent DIY'er, and no professional experience is necessary.
---
Security
The Palram Canopia® SkyLight™ plastic shed comes with a padbolt ready to accept a padlock (not supplied), however this shed isn't designed to be highly secure. If you intend to store high value items, we recommend that additional security measures are in place.
---
Optional Extras
The Palram Canopia® SkyLight™ shed range are supplied as a basic sheds, however you can add a storage shelf if required.
---
Specifications
Please contact us prior to purchase if you have any queries regarding the dimensions, or if you require exact sizes.
Palram® RGP DECO Skylight™

Ref. No.

Size (mm)

Height (mm)

Single Door (mm)

Load Strength

Volume

Width

Depth

Ridge

Eaves

Width

Height

Snow

Wind

(m3)
4×6 Grey Apex
PLSKY46GD

1210

1768

2030

1745

660

1710

75kg/m²

90km/hr

3.4

6×3 Grey Apex
PLSKY63GD

1854

902

2170

1745

660

1710

75kg/m²

90km/hr

2.8

6×8 Grey Apex
PLSKY68GD

1854

2286

2170

1745

660

1710

75kg/m²

90km/hr

3.4

6×10 Grey Apex
PLSKY610GD

1854

3036

2170

1745

660

1710

75kg/m²

90km/hr

3.4

6×12 Grey Apex
PLSKY612GD

1854

3786

2170

1745

660

1710

75kg/m²

90km/hr

3.4
NOTE: Unlike traditional wooden sheds, Palram Canopia® SkyLight™ Polycarbonate sheds are made from flexible wall panels which are designed to bend and deflect impacts. This is a feature of this type of shed, therefore please be aware of this prior to ordering.