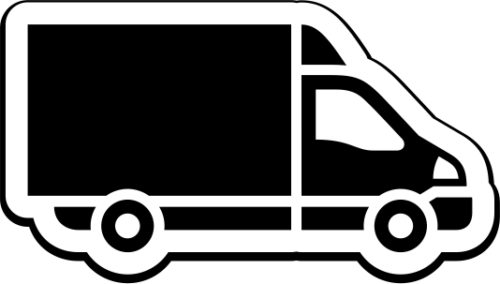 CANOPIA® SMALL DELIVERY: 3-5 Days*
*The current delivery lead time for most Palram Canopia® products is 3-5 working days, however remote areas may take a bit longer. Larger items will require specialist handling, and delivery will be extended slightly to 10 working days. Please see today's stock availability information here.
Palram Canopia®| 6x4 Harmony™ Greenhouse (Grey)
---

SKU: 705163
The Palram - Canopia® Harmony®6x4 Greenhouse (705163) is a small, yet perfectly formed greenhouse. It has a smart, clean, design, and is easy to assemble and use. The Palram - Canopia® Harmony®Greenhouse comes with a manufacturers 5-year warranty.
Fast delivery
from stock... click here for the latest up-to-date
Palram - Canopia® Stock
levels.
Description
Palram – Canopia® 6×4 Harmony™ Greenhouse (Grey)
The Palram – Canopia® Harmony™ Greenhouse features virtually unbreakable Crystal Clear Polycarbonate panels on the walls and roof for over 90% light transmission. This greenhouse has rust-resistant aluminium framing, and a FREE galvanised steel base for strength. The Palram – Canopia Harmony Greenhouse comes with a reversible single door, no-clip sliding panel assembly, and are maintenance-free. This model is manufactured in several sizes from 6×4 – 6×14, and in several colours silver, grey or green, however not all models are available in the UK. A range of accessories are available for you to customize your greenhouse.
---
Features
Fast delivery from stock (you can view the full up-to-date Palram – Canopia® Stock levels here)
Polycarbonate panels provide up to 100% protection from harmful sun rays (UV)
Highly resistant, wide, transparent, and safe greenhouse (with Fine Shield Technology™)
Life-time resilient polycarbonate plastic walls; do not fracture, turn yellow or opacify over time
Reinforced, non-rusting, robust aluminium structure
Clean-lined and functional design, developed for optimal use of the greenhouse interior space
Built-to-last thanks to outstandingly durable materials (200x stronger than glass)
Maintenance-free greenhouse
Protects your plants from the elements so that you can enjoy an extended growing period
---
Quality Construction
The Palram – Canopia Harmony Greenhouse has a non-rust aluminium frame with a strong galvanised steel base for durability. The single-wall crystal clear polycarbonate is 200x stronger than its glass equivalent. It is very light, easy to handle, and completely safe. The polycarbonate is held in place using a sliding panel assembly feature, no clips required! DIY installation is easy due to the straightforward step-by-step assembly instructions. The manufacturer offers a 5-Year warranty on this model.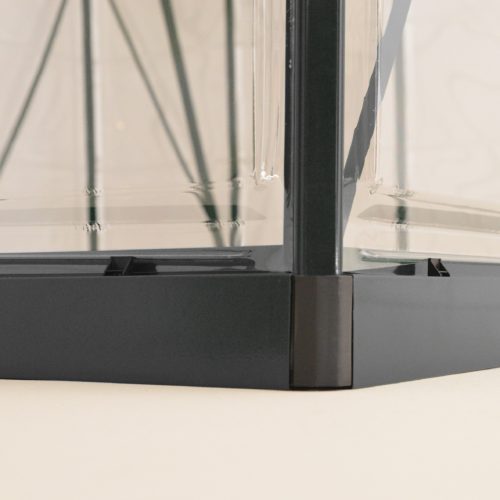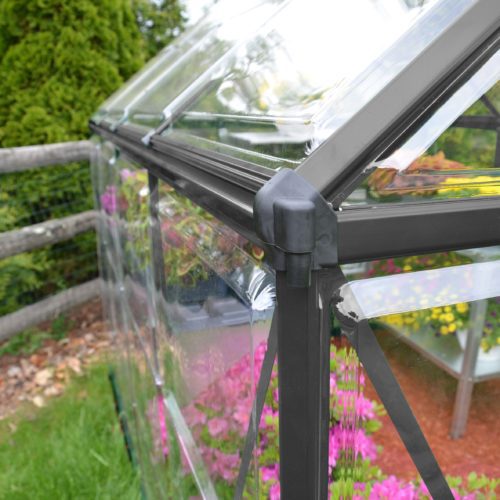 ?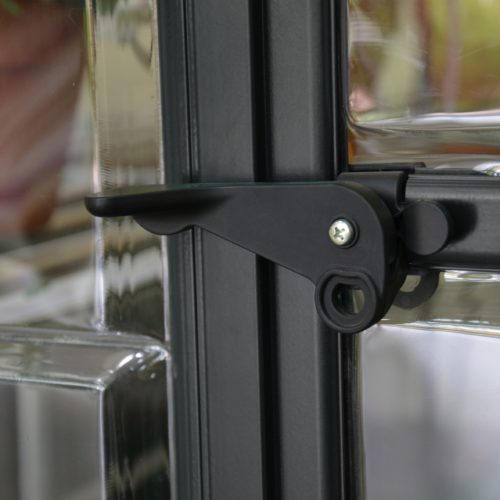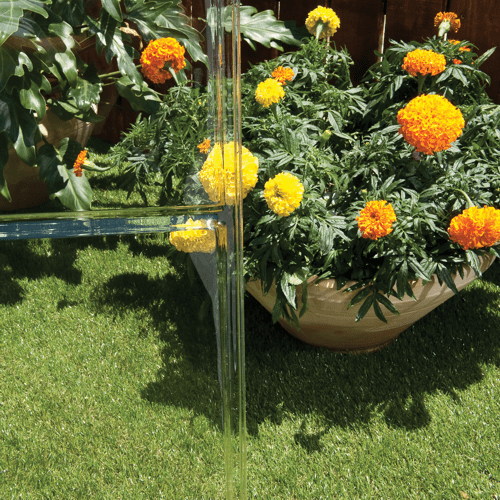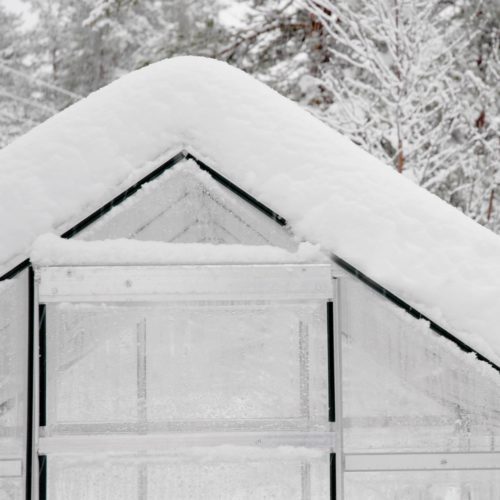 ?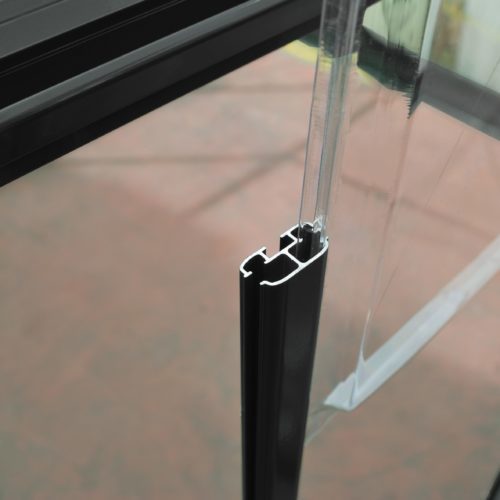 ---
Maintenance Free
The Palram – Canopia Harmony greenhouse is designed to be 100% maintenance-free. The aluminium frame and galvanised steel base won't rot, and the polycarbonate glazing is virtually unbreakable.
---
Door
A single hinged door is fitted to the gable of the greenhouse. The door can be reversed to open the other way if preferred.
---
Straight-forward Assembly
These buildings are supplied in a flat-pack modular design with small, lightweight pieces allowing for easy transportation through your house or garage! Assembly is straight-forward for the competent DIY'er, and no professional experience is necessary.

---
Optional Extras

You can accessorize them to your own requirements. You can purchase shelving, steel benches, auto-vents, shade kits and plant hangers to finish it off perfectly if required.