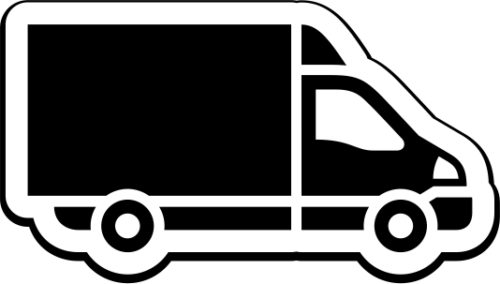 SHIRE™ DELIVERY: from 7 days*
The current delivery time for most Shire™ modular buildings is *7-14 days (depending upon the model). Please click here to see the latest stock information and lead times for the full Shire™ range.
Shire Barclay 8x8 Corner Summerhouse
---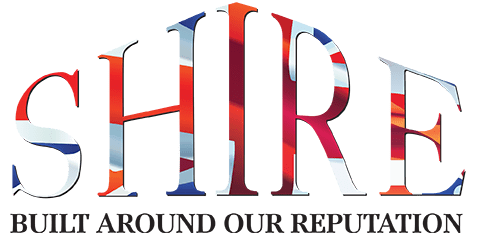 SKU: BARC0808DSL-1AA
The Shire Barclay 8x8 Corner Summerhouse is a beautiful summerhouse designed to sit neatly into the corner of your garden. It is supplied with T&G walls AND floor, and it's large windows, and fully glazed double doors give an open airy feel.
Description
Shire Barclay Corner Summerhouse 8×8
The 8×8 Shire Barclay Corner Summerhouse is a beautiful summerhouse designed to sit neatly into the corner of your garden. The Barclay has double doors and long elegant windows which give a light open and airy feel when sitting inside. It is ideal for the compact garden or where space is at a premium, and has been manufactured smooth planed white pine from sustainable forests. The Shire Barclay Corner Summerhouse comes pre-treated with a mould-resistant, anti-fungicidal basecoat, however to ensure a long life, an (optional) weatherproofing preservative topcoat will be required. Mineral roofing felt and Perspex® safety windows are included as standard. The Barclay is available in 2 sizes; 7×7 and 8×8. It has 12mm t&g shiplap weatherboarding on the walls, 12mm t&g timber floor, 34x34mm framing, 11mm OSB roof, perspex windows and mineral roofing felt as standard.
---
Features
FREE delivery*
Manufacturers 10-year guarantee
Anti-fungicidal mould-resistant basecoat treatment
Large fixed Perspex® windows
Perspex® glazed double doors
Factory applied preservative top-coat option
Mineral roofing felt
12mm tongue and groove walls and floor
Modular construction
Straightforward DIY assembly
---
Quality Construction
The Shire Barclay Corner Summerhouse is manufactured with 34 x 34mm framing. It comes with 12mm thick tongue & groove cladding on the walls and floor, with an 11mm solid sheet OSB roof. Perspex® safety windows are included as standard.
---
Preservative
All buildings in the Shire garden building range are supplied pre-treated with a high quality, water-based, non-toxic anti-fungicidal basecoat. This light (almost colourless) treatment ensures that your garden building is ready to accept any preservative colour of your choice. A factory-applied preservative topcoat is also available, however this is not a decorative finish.
---
Doors and Locking System
Double doors 1750mm x 1360mm wide are supplied with a black ring gate latch. No locking mechanism has been included.
---
Straight-forward Assembly
These buildings are supplied in a flat-pack modular design with smaller panels allowing for easy transportation through your house or garage!  Assembly is straight-forward for the competent DIY'er, and no professional experience is necessary. Normally 2 people can usually complete the job in 2-4 hours.
---
Optional Extras
This garden building is supplied as a full kit, complete with all necessary fixings, fastenings glazing and roofing materials. Optional extras include professional assembly and additional clear topcoat preservative.
---
Specifications
Model

Ref. No.

Thick

Size (mm)

Height (mm)

Door (mm)

Perspex Windows

(mm)

Width

Depth

Ridge

Eaves

Width

Height

In Walls

In Doors

8×8 Barclay

SHRBARC0808

12

2248

2248

2197

2009

1360

1750

2

2
Please contact us prior to purchase if you have any queries regarding the dimensions. Information shown above has been supplied by the manufacturer, and is as accurate as possible (errors and omissions excepted), however it is intended only as a guide. We recommend that you install the building on a solid, free-draining base, with at least 60cm free space all around for maintenance and to avoid splashback. You should treat all sections with a high quality, spirit-based preservative prior to assembly, and subsequently every year in accordance with the manufacturers instructions. Please ensure that regular general maintenance is carried out on all moving parts, and that the roofing felt is regularly inspected, and replaced if required.