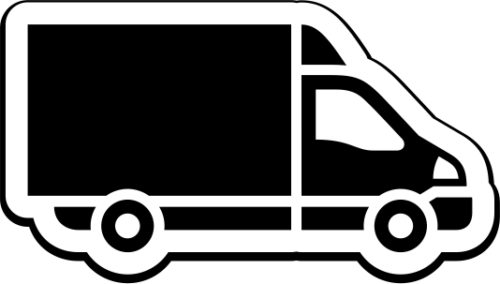 THORNDOWN™ DELIVERY: 1-2 Days*
*Thorndown Paints™ are delivered FREE on a next working day delivery (if ordered early enough for us to process and pack), however some remote areas may take a bit longer. Please see more delivery information here.
Description
THORNDOWN Wood Preserver (Exterior)
Thorndown Wood Preserver (Exterior) is a high quality, ready to use, water-based exterior wood preservative, designed to protect new and existing softwood timber without ground and water contact. It protects timber against brown rot (Gloeophyllum trabeum, Coniophora puteana, Poria placenta) and blue stain fungi (Aureobasidium pullulans spp, Sclerophoma pithyophilla).
Thorndown Wood Preserver is made for outside application on sheds, summerhouses, gazebos, garden furniture, windows, exterior doors, claddings, eaves, fences, carports etc. Do not use Thorndown Wood Preserver indoors.
---
Features
FREE DELIVERY*
2x Sizes – 750ml & 2.5L
Made in the UK
Quick drying – dry in 1 hour in fine weather conditions
Available in Clear only
Perfect for new and old softwood, including pine, cedar, and redwood
Thorndown Wood Preserver works on all smooth or rough timber (2 coats required on smooth timber)
Water-based primer, sealer and stain killer
Suitable for use on exterior surfaces
Acts as a primer
Thorndown Wood Preserver protects timber against brown rot and blue stain fungi
Overcoat in 6 hours to 4 weeks
---
Colours
Thorndown Wood Preserver only comes in Clear.
---
Thorndown Wood Preserver Application Guide
What you'll need: Brush, roller (use a foam roller sleeve) or sprayer.
Preparation: For best results, use the Thorndown Wood Preserver clean or sand surfaces.
Application: Use a brush, roller, or HVLP sprayer. 'Avoid the rain, and apply with the grain', as they say, and leave to dry. When coating large areas, paint up to still-wet paint, as applying over dry paint can make things look uneven. Wood preservatives should be used cautiously. Please read product labels and directions before using the product. The product is ready-to-use and should not be diluted. Stir thoroughly prior to use. Close the container tightly after use.
When applying, the wood moisture should not exceed 18 % and the wood surface should be clean, dry and free from decay at the time of treatment. During application and drying, the temperature should be above 5°C and the relative humidity should be below 80%. Cover the ground with a plastic sheet during outdoor application. Do not apply where the product during the application can reach surface waters as e.g. a bridge over pond
Coats: To be effective two coats are required for planed (smooth) surfaces with just one coat on rough sawn timbers as it soaks in twice the volume of preservative. To be surface coated with a top coat for exterior use according to the use recommendations provided with that product. The use of a topcoat after drying is required.
It is advised that the surface paint treatment should be maintained.
Drying: In normal ambient conditions (23°C at 50% relative humidity as per DIN 50014) as well as on common types of wood, such as Scots pine and spruce:
Dust-Dry: approx. 1 hour The drying time may be longer with wood rich in tanning agents. Low temperatures as well as increased humidity may slow down drying.
Apply subsequent coats of scumble, paint or varnish after approx. 6 hours at the earliest, in normal ambient conditions, but within 4 wks.
Optimum processing temperature: +15°C to + 30°C (depends on the substrate and the ambient temperature).
Drying time to handle and re-coat is approximately 24 hours (at 23°C and 60% relative humidity)
Intermediate sanding is recommended. The product enhances the adhesion properties for subsequent surface coating.
Cleaning Up: Use hot or cold water, with or without detergent, on paint-wet equipment. Be very careful not to allow sprayer nozzles to dry out – this will make cleaning them almost impossible!
Disposal: Please, please don't throw away unused or dried paint or preserver into drains or watercourses. Most local authorities have free facilities for disposing of paint and coatings. Tins are fully recyclable but remember to make sure they're clean.
Coverage: You'll paint 4.5m² – 5.5m² of timber surface (one coat) with one litre; rough sawn surfaces will take a lot more paint than a smooth surface, and second coats take less than the first. So each paint can will do approximately:
750ml up to 4.12m²
2.5L up to 13.75m²
Storage: Paint will keep for approx. 2 years or more in a sealed tin stored out of freezing or extremely high temperatures. Mix well before use.
---
Note
Beauty is in the eye of the beholder, and so is colour. We all see and interpret colour slightly differently to each other, as do our VDU screens, software and printers that we use. The colour swatches you see on screen and on a printed colour chart are designed as a guide.
The exact and final colour you paint up at home will look slightly different depending on the material you paint it onto and the lighting. For example a colour painted onto new softwood will look slightly different if painted on old hardwood. If you paint up a wooden planter the colour will look different depending on the lighting and where you put it in the garden.
We always recommend trying a small tin at home, where it's going to end up. Our colours are made precisely using a technically engineered colour system ensuring continuity of colour throughout batches.