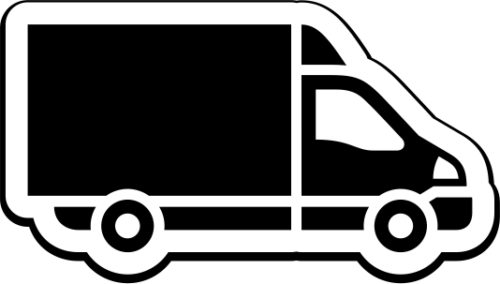 POWER® EXPRESS DELIVERY: 2-5 Days*
FREE EXPRESS DELIVERY service is available for ALL modular Power® sheds, summerhouses and accessories. Currently it's just *2-5 working days for fast delivery to most parts of Britain AND Northern Ireland, however some remote areas may take a bit longer. Please contact us for a quote if you need a next-day, or Saturday delivery. You can find some practical information about express delivery here.
---

SKU: POWER-PPAINT
POWER SHED PAINT is suitable for use on any timber, and is ideal for sheds, summerhouses, and planters, and this unique colour is made specifically to match all Power® sheds. It can be ordered with or without a Power® Shed, or Summerhouse. This paint is manufactured by Protek Paints, and is part of their Timber Eco-Shield product line-up.
Description
POWER® Shed Paint
This golden brown wood stain is a perfect way to enhance and prolong the life of your shed using the latest nanotechnology. Timber Eco-Shield is a matt finish and is touch dry in 2 hours. It is available in 2 sizes: 2.5L or 5L, and each litre will cover 12m², so it will go far on smooth timber.
This paint contains a mould inhibitor to protect the coating and is perfect for use on all softwood and hardwood products. This unique wood stain is made by Protek especially for Power® and is recommended for use on sheds, summerhouses, log cabins, timber buildings, fencing, gates, garden furniture, animal and bird housing.
For ultimate performance, we advise that the timber has a wood preservative pre-treatment. For the first treatment, two coats are recommended and will give a traditional wood stain finish that is long lasting.
Coverage is approximately 12m² per litre depending on moisture content and porosity of the timber. It is recommended that 2 coats are applied. Allow the first coat to dry before applying the second. It is advisable to apply the second coat in the same day due to it being very water repellent when fully bonded. The colour will be more intense with the second coat. No primer or basecoat is required.
Drying Time – Touch-dry in 2 hours in normal weather. Allow approx. 2 hours before applying 2nd coat if conditions are clear and dry. Drying time will be far longer in cold humid conditions. The second coat must be applied as soon as the first coat is dry.
---
*Actual product colour may vary from the images shown. The depth of colour once applied can vary depending on previous treatments, age of timber, exposure to sunlight and other factors.