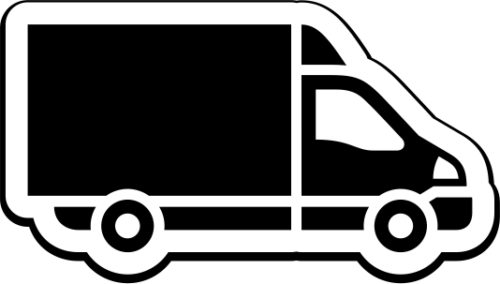 GROSFILLEX® DELIVERY: 2-4 Weeks*
*The Grosfillex® delivery lead time is currently about 2-4 weeks for the majority of items, to most mainland UK areas, however remote areas may take a bit longer.
Description
GROSFILLEX® DECO-4.9m² Plastic PVC Shed
The Grosfillex® Deco-4.9 is a small-medium sized, high quality PVC (plastic) shed, measuring 4.9m² (approximately 8'x6′). The Grosfillex® Deco is a decorative building that can be used as a shed or summerhouse, and it comes with a 10-year guarantee for long-term peace of mind. It is absolutely perfect for the storage of garden equipment, and it is manufactured with high quality UV-resistant durable PVC, therefore is 100% maintenance-free. No painting or preservative is required, and this plastic garden shed is also rot proof and rust proof. The 'stay dry' weather-proof design will ensure your contents remain protected and dry. The Grosfillex® Deco 4.9 garden building is available in Light Grey, Dark Grey, or White Walls c/w Grey-Green Trim.
---
Features
FREE delivery*
FREE 10-year manufacturers warranty
FREE standard anchor kit
Unbeatable quality
Thick 26mm walls
Available in Light Grey, Dark Grey, or White & Grey-Green
Grey-green roofs
Straightforward DIY assembly
Long lasting, non-yellowing, high quality PVC construction
Lockable double doors (complete with lever handle)
Resistant to UV, heat, cold & extreme weather conditions
Modular construction
100% maintenance free
---

---
Quality Construction
The Grosfillex® Deco range of PVC plastic sheds are made to an extremely high standard, using the best quality virgin pvc. This ensures a non-yellowing finish, great product stability and much more substantial weight in the finished product. The walls are 26mm thick and are double-skinned. Windows are made from strong, safe Plexiglass.
---
Maintenance
All products in the Grosfillex® Garden Homes range are 100% maintenance-free, and won't need any preservative treatment or maintenance other than the occasional cleaning of the main building and oiling of moving parts, which will ensure that your building lasts for many years.
---
Doors and Locking System
The Grosfillex® Apex shed has double doors fitted supplied as standard. They come glazed in safe Plexiglass, have a lever handle set, complete with an internal mortice lock.
---
Straight-forward Assembly
Grosfillex® metal sheds are supplied in flat-pack form with comprehensive assembly instructions, and normally 2 people can complete the job in 6-8 hours. A firm concrete base is recommended to make a sound job, however it can also be fitted to decking or patio paving slabs. All sheds come with full assembly instructions, fixings and fastenings.
You can see a bit more information on the product range with this Grosfillex Video below.
---
Optional Extras
A few optional extras are available for the Grosfillex® Deco range, including:
Storm Anchoring Kits for windy locations, consist of steel device thats easy to install. It permanently and inconspicuously strengthens the anchoring of your shed to the ground. It contains 2 cables of 8 metres, 4 cable clamps, 2 tensioners and 2 quick links. (Net weight 0.9 kg).
Wall Mounting Sets which allow you to hang shelves or tools on the walls. Each kit contains 6 fixing sections 56 cm long x 3.6 cm wide x 1.8 cm deep and a packet of screws. They are cut to the desired length, inserted into the post inside the shed and fixed with two screws. It is then possible to screw any material onto this section.
---
Specifications
IMPORTANT: Imperial sizes are approximate, and are shown only as a guide. Please refer to the metric dimensions below for more accurate sizes, or contact us prior to purchase if you have any specific requirements.
Grosfillex® Deco-4.9

Colour
*Ext. Size (inc. roof) (mm)
Height (mm)

Wall-To-Wall Size (mm)

Double Door (mm)

Pallet Weight

4.90m²
Body
Trim
Width**
Length
Ridge
Eaves

Width

Length

Width

Height

(kg)

22905276
Dark Grey
White
2950
2610
2364
1880
2420
2021
1440
1800
190
22905235
Light Grey
White
2950
2610
2364
1880
2420
2021
1440
1800
190
22905140
White
Grey-Green
2950
2610
2364
1880
2420
2021
1440
1800
190
Unless stated otherwise, Grosfillex products are delivered sectional/flat-packed, direct from the manufacturer in Europe, to kerbside unless stated otherwise. Information shown above has been supplied by the manufacturer, and is as accurate as possible (errors and omissions excepted), however they are intended only as a guide. *The free direct delivery service covers most of England, Wales and Scotland (mainland only). Times shown are typical for most areas, however this is approximate and cannot be guaranteed.
Please ensure that regular general maintenance is carried out on all moving parts.
---
Delivery
All products are delivered sectional/flat-packed to kerbside unless stated otherwise. Deliveries are available for most of mainland England, Wales, Ireland and Scotland, however deliveries within the Grey Zone will be subject to a surcharge depending upon the area and the product weight. Please see the map below.