The Advantages and Disadvantages of Timber, Plastic and Metal Sheds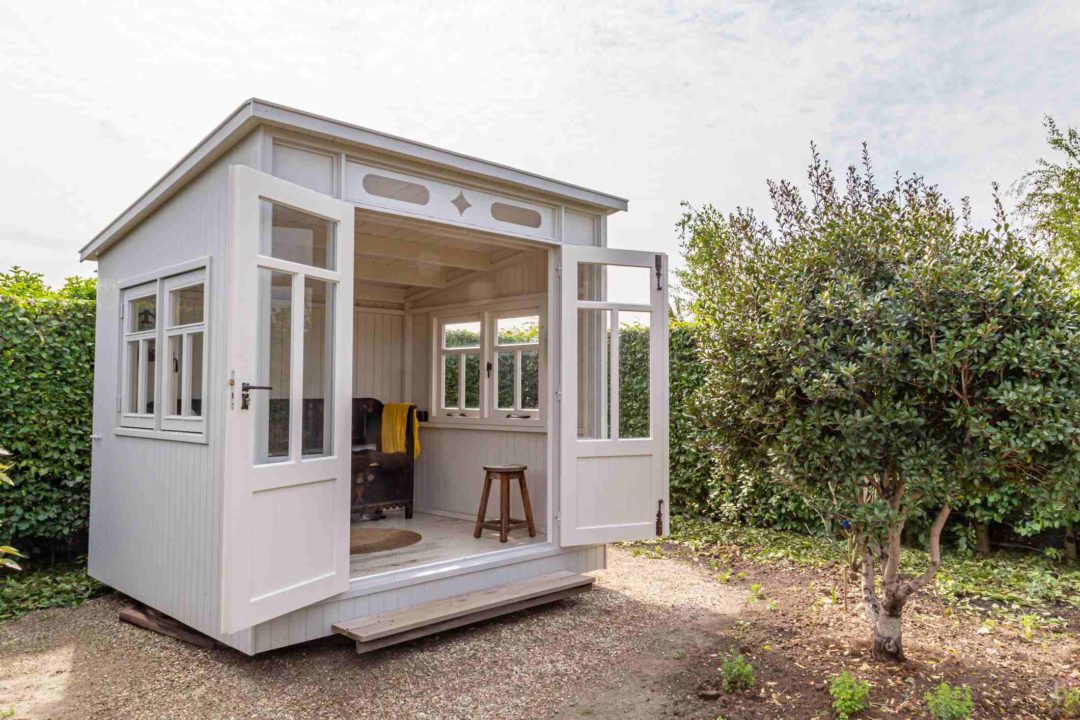 A storage shed is the ideal exterior solution for storage of tools, plants and all sorts of useful equipment. Practical and available in a range of size or materials, a shed is much more than an area to contain your lawnmower and seedlings. Perhaps you need an area to set up a workshop? A Large personalised space to host guests? Or you plan on converting an area of your garden to a child-friendly play area? There are sheds for all manner of purposes. You may want to consider the pros and cons of each prominent material: Timber, plastic and metal. With an assortment of large, medium sized and small-yet-versatile garden sheds to pick from, A1 Sheds & Garden Buildings are recognised as an industry-leader for a reason. Receive help with delivery and installation of some of the most recognisable brands in The UK, with lengthy warranties and security features for protection of valuables.
Read on for extra info on some of the most useful garden shed materials, with guidance on the benefits of choosing a wooden, plastic or metal outbuilding solution.
The Benefits Of An Exterior Shed
There are countless benefits to owning a shed on your property, with less incentive to clutter your house with dirty gardening equipment and junk, and sheds are a ready-made solution. You can organise items into specific areas, divide sections of the space into memorable sectors and ensure you never lose your tools again. Some may see a shed completely differently, using such an area to complete activities and convert it into an accommodating area away from the main living area. Whether you need space for a home-gym and don't have adequate access in the house, or you've always dreamt of a personal man-cave, a lick of shed paint and various accessories are all you need. Sheds don't need to be a rusty old shack either, with multiple contemporary designs to fit colour schemes and aesthetics of a modern space. Choose from traditional wooden finishes to office-style metallic gloss, accompanying the overall appearance of your carefully curated garden.
Timber Sheds
A well-constructed and maintained wooden shed can be the perfect addition to a garden space, with a traditional appearance, sustainable design and homely feel. Both rustic and natural, wooden sheds will seamlessly blend in with most property exteriors, and can easily be painted to match a themed space. You may even want to paint a shed with the kids as a fun activity, giving them a sense of responsibility as you collaborate on this DIY project. There are a few considerations to oversee before making the purchase of a timber appliance, relating to the durability, maintenance and security of them.
The Good
Wood is a great insulator, trapping heat inside a confined space and making sure the individuals inside are protected from harsh temperatures. For these reasons, wood may be a good choice if you plan on spending long periods within a shed during evenings or early mornings. Wood as a material is also adaptable, meaning that various size and shape options are available to suit various garden plans. If your garden is particularly unique in scale or you require a shed which is an unconventional shape, wooden solutions will be out there for purchase. Compared to plastic sheds, wood is also a sturdy and reinforced material, retaining a solidity which stems from strong foundations.
The Bad
Wood is highly flammable, so if you plan on converting a shed into a workshop or building a fire-pit, this material is a big no-no. Moisture and harsh weather can also have an adverse effect on the short-term and long-term conditioning of certain types of wood, while a wooden shed may require more maintenance than other materials with regular coats of shed paint and wood oils recommended. If you plan on attempting to construct a shed yourself, wooden options are likely to cause the most hassle, although some kits from A1 Sheds & Garden Buildings provide detailed instructions for easy building. Regardless of this, watch out for splinters and always act safely when constructing a garden appliance.
Plastic Outdoor Buildings
Though you may suspect plastic sheds are the weakest and least appealing of the prominent materials, there is actually a lengthy list of benefits compared to metal and wooden offerings. Cheap, versatile and easy to construct for amateurs, plastic sheds are the choice for anyone in need of an affordable and easily maintained storage area. Usually made of vinyl or high-density polyethylene, these outdoor buildings are surprisingly solid but simple to transport.
The Good
Plastic is a waterproof material, meaning that any important tools, devices and appliances stored within a shed of this material will be protected from downpours. Well-made and with visually appealing designs, plastic sheds will offer adequate protection and cover without compromising aesthetics. Though outbuildings of this material will come with a warranty, the long-life of plastic sheds is another reason to purchase.
The Bad
Of the negatives related to a plastic shed may be security and strength. Unable to offer the security assurances of a wooden or metal appliance, plastic shed areas may be better suited to storing less valuable items if you're worried, or perhaps even convert it into a multi-purpose area for outside of your home. If you don't fancy yourself as much of a DIY expert, you may also want to steer clear of these options, as they may be tricky to assemble or customise.
Metal Outhouses And Storage Areas
Popular thanks to their status as the most secure option, metal storage areas and sheds are extremely sturdy and offer premium protection for your valued items inside. Metal is not an easy material to damage and will often last for a long time, although all of the sheds available from A1 Sheds & Garden Buildings are backed up with warranties. Just because they're the most popular choice, you should still consider the other options within this guide to check which is most suited to your needs!
The Good
There are lots of perks to buying a shed made of metal, from the built-in ventilation to integrated security features and easy-lock doors. Notably there is no need to install a base for metal sheds, and often the metal used for these practical storage solutions is light enough to make the building movable if required. Good value for money and adaptable for even the most cramped of gardens, small metal sheds may be the solution if you need an insulated area to store your most prized gardening equipment.
The Bad
Perhaps the most important drawback to consider with sheds made of metal is the lack of easy customisation. Modifying a shed made of metal with that designer shed paint job may prove to be difficult. Not as visually appealing as traditional wooden designs, metal used in sheds may also be prone to rust and corrosion if not maintained and regularly cleaned.
Large Sheds Or Bespoke Plastic Outbuildings From A1 Sheds & Garden Buildings
Offering a premium service for over 40 years, A1 Sheds & Garden Buildings were established in 1982 as a one-stop-shop for all shed and outdoor building solutions. Providing leading brands of garden shed, childrens playhouses and garages, there are options for garden spaces of any size and design. Helping homeowners around the United Kingdom to fall in love with their garden spaces again. You can discuss personal requirements and tailored solutions with our team of trusted professionals, and no task is too big or small. Committed to providing personalised services for all, we can also ensure products are assembled correctly and safely.
DIY home assembly is a viable option for many of our items, while the majority of utilities are sold as kits complete with fixings, fastenings and detailed instructions. All you require is a competent level of DIY knowledge, and construction of sheds and exterior buildings will be easily manageable. Relax while we take care of things by making the most of our professional assembly services. Please complete the convenient online form if you require help with construction and installation, with nationwide teams keen to offer their services. Contact us today for any enquiries about small metal sheds or wooden outbuildings.
---