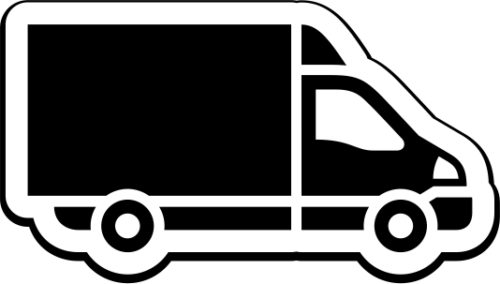 HALLS GREENHOUSES DELIVERY: 4-6 Weeks*
*The current delivery time for most Halls Greenhouses is approximately 4-6 weeks.
Halls Cotswold BURFORD 66 Greenhouse (6x6)
---

SKU: BURFORD66P
The Halls Cotswold (formerly Eden) Burford 66 Zero Threshold (6x6) Greenhouse is a compact, high quality 6ft wide aluminium greenhouse, suitable for most gardens. It's comes in aluminium, green or black, and you can choose from of horti-glass, toughened glass, or polycarbonate glazing.
Description
Halls Cotswold Burford 66 Zero-Threshold™ (6×6) Greenhouse
The Halls Cotswold Burford 66 is a 6'x6' Greenhouse with a single sliding door, featuring the new Zero Threshold™ door system, large roof vents and built in wide gutters with downpipes supplied as standard. The Burford is supplied with a strong integral base providing faster installation and cost reduction over a separate base. The high eaves give a spacious airy feel and ensures a great atmosphere for you and your plants. Choose from 3mm horticultural glass, 3mm long pane toughened safety glass or 6mm polycarbonate glazing options. The Burford is available in three attractive frame finishes; mill silver, green and black. Strong aluminium profiles ensure a long working life and like all Cotswold greenhouses, the Burford is covered by our 12 year frame guarantee. Additional models are also available – 6×8 and 6×10. A wide range of accessories is also available for the Burford greenhouse.
---
Features
FREE 2x opening roof vents
FREE downpipes
Steel greenhouse base INCLUDED
No tripping with the unique Zero-Threshold™
High quality product
Long established UK brand
Single sliding door
Lockable doors c/w 2x keys
Plain aluminium (mill), green or black powder-coated frame
12-Year manufacturers warranty
Choice of horticultural glass, toughened safety glass, or twin-wall polycarbonate
100% maintenance-free
Easy DIY assembly using step-by-step instructions
Wide range of accessories available
---
Quality Construction
The Cotswold range of Zero-Threshold™ Greenhouses are made to an extremely high standard. They are supplied with virtually unbreakable aluminium frames available in plain aluminium, green, or black finish. They have sliding doors and opening roof vents, and you can choose from standard horticultural glass, toughened safety glass, or twin-walled polycarbonate glazing. DIY installation is easy due to the straightforward step-by-step assembly instructions, however a professional assembly service is also available. The manufacturer offers a 12-Year frame warranty on this model.
---
Maintenance Free
Halls greenhouses are designed to be almost maintenance free. Only occasional oiling of the moving parts, and general cleaning is all that is required. The manufacturers supply this building with a 12-year warranty and guarantee that your building lasts for many years.
---
Windows & Glazing
Halls greenhouses are supplied with a choice of glazing to best suit your circumstances. Traditionally horticultural glass has been used, allowing sunlight to stream into the greenhouse for maximum light and warmth, however they are also available in toughened safety glass as well which is especially comforting if you have small children. Twin-walled polycarbonate glazing is also available, and offers additional insulation and shields delicate plants from direct sunlight. This building comes with 2x Opening Roof Vents.
---
Doors
The 6ft wide Burford Zero-Threshold™ Greenhouses are supplied with a smooth action sliding door. An integral locking system is included as standard.
---
Straight-forward Assembly
These greenhouses are supplied in flat-pack form complete with comprehensive instructions. Installation should take less than a day, as only basic tools are required, and no professional experience is necessary.
---
Professional Assembly Option
Alternatively, we do have a friendly professional installation service if you would prefer to watch someone else do all the work!
Please note that the installation charge shown above is for assembling the greenhouse only… there will be an additional charge for assembling and/or fitting optional accessories.
IMPORTANT NOTE: If you require our professional assembly service, you must be aware that we can only install it onto a flat and true concrete or slabbed site which has been prepared prior to our arrival. The area must be free from obstructions (manhole covers, tree branches etc.), and there should be at least 18″ access to all sides. We aim to complete installation within 10 working days from delivery of the greenhouse, however this may be longer during peak times. 
---
Optional Extras
Additional extras available for this building include shelving, staging, louvre vents etc. and are available from the Eden Accessories section. To avoid any extra delivery charges, please ensure that any accessories required are ordered at the same time as the greenhouse.
---
Specifications
Please contact us prior to purchase if you have any queries regarding the dimensions, or if you require exact sizes.
Model

Ref. No.

Frame

Size (mm)

Height (mm)

Door

Roof Vents

Glazing

(Colour)

Length

Width

Eaves

Ridge

(Style)

(Quantity)

(Walls & 

Roof)

Burford 66
V01593
Aluminium
1942
1942
1600
2300
Single
2
Horticultural Glass
Burford 66
V01594
Aluminium
1942
1942
1600
2300
Single
2
Toughened Glass
Burford 66
V01595
Aluminium
1942
1942
1600
2300
Single
2
Polycarbonate
Burford 66
V01596
Green
1942
1942
1600
2300
Single
2
Horticultural Glass
Burford 66
V01597
Green
1942
1942
1600
2300
Single
2
Toughened Glass
Burford 66
V01598
Green
1942
1942
1600
2300
Single
2
Polycarbonate
Burford 66
V01599
Black
1942
1942
1600
2300
Single
2
Horticultural Glass
Burford 66
V01600
Black
1942
1942
1600
2300
Single
2
Toughened Glass
Burford 66
V01601
Black
1942
1942
1600
2300
Single
2
Polycarbonate
Information shown above has been supplied by the manufacturer, and is as accurate as possible (errors and omissions excepted), however they are intended only as a guide.
---