A Guide To Setting Up A Garden Office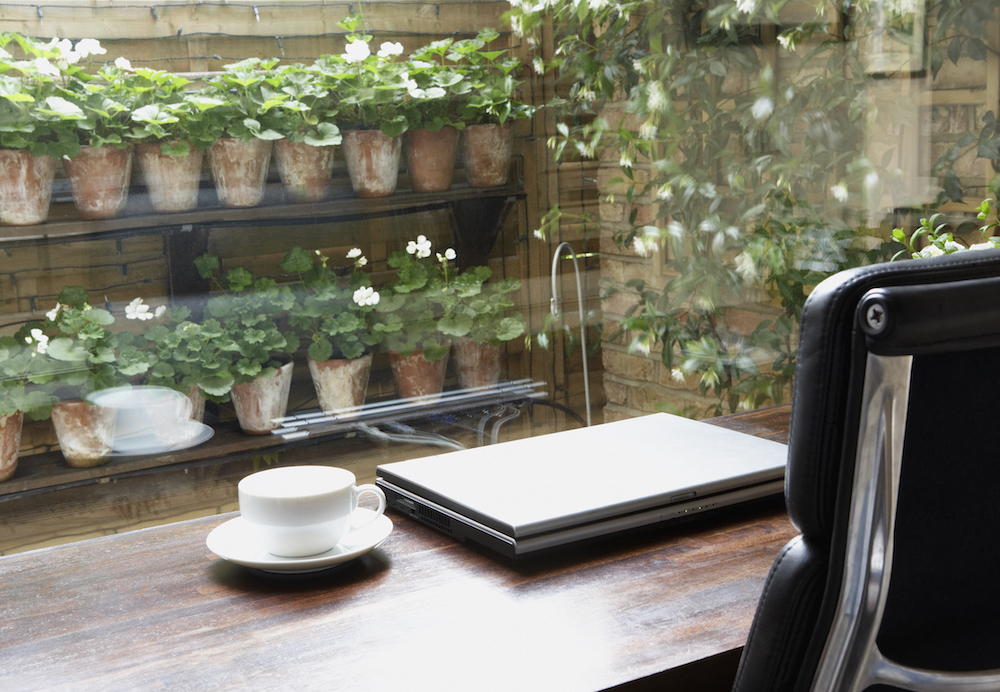 In this ever-changing post-lockdown world, we are seeing drastic shifts in the way that we go about our working lives. With more and more businesses implementing hybrid roles as well as remote positions, the days of a strict 9 to 5 office culture seem to be fading away.
As the once-alien concept of working from home has now become the norm for many of us, you may find yourself adapting areas of your home for work purposes; kitchen tables are transformed into desks and living rooms into offices. Of course, the flexibility of home working has many advantages and, in many ways, has encouraged a step towards a more productive work structure.
However, while this is, in many ways, an easier option, there are a number of downsides that accompany a lack of designated workspace. If you find your productivity waning or the distractions of your home too much to handle, you may want to consider investing in an office space separate from your living area.
Here is A1 Sheds & Garden Buildings' guide to setting up a garden office.
Why Choose A Garden Office
There are a number of reasons why garden offices are great investments, and they can improve your life in more ways than one. If you're thinking about investing in an office for your property, here are a few benefits to consider.
Home/Work Divide
Firstly, and perhaps most importantly, investing in a space to work from that is separate from your main living space helps to encourage a healthier divide between your personal life and your job. It can be easy to blur the lines between work and leisure when the same area facilitates both, so a garden office helps to separate the two aspects of your life.
Remember, you work to live, not the other way around. A garden office means you can distinguish your 9 to 5 responsibilities from your family time, leisure and social life.
Property value
Additionally, choosing to install a garden office space can do great things for the value of your property. Sure, you may not be thinking of selling anytime soon, but it is always worth bearing in mind the long-term value of your home. Whilst the financial benefits of a garden office may not be on your mind right now, it is definitely worth considering.
Some estimates suggest that building a garden office on your property can increase its value by as much as 15%. Of course, there is no guarantee of this, but it's definitely worth the investment.
Productivity
Moreover, by choosing to set up a garden office you are not only investing in your property's value, but you are also investing in your own productivity. Having a separate area to work in doesn't just benefit your home life, it means you are able to focus better and get yourself into the right frame of mind for a working day in a designated environment.
Having a space of your own to conduct business, free from the distractions of family, TV and Social Media can do wonders for your attention span and your creative output. No matter your profession, a designated workspace gives you room to think, and this is always a good thing.
Setting Up Your Garden Office
When it comes to setting up a garden office for use, there are a few things that should be considered. After all, it's worth doing the job properly to ensure your new office is a space of comfort and productivity.
Furniture
Of course, at the top of the list when setting up your garden office, is furniture. As a space where you will be spending an extended period of time, multiple days a week, it is crucial that you are comfortable and well equipped.
Consider the basics such as a good office chair with back support and adjustable height functions as well as a sturdy desk of a suitable size. Additionally, you may want to install shelving and storage for books and files etc.
If there is potential for visitors in your office during meetings or client discussions, it is well worth having an armchair or sofa for guests to sit on. Just remember, it is important to strike a balance between comfort and professionalism; this isn't your living room!
Electricity
Secondly, it is more than likely that your profession requires a computer, laptop, light, internet, or a telephone and, for these, you need electricity. When choosing where your new office will be set up, it is crucial to think ahead and consider how you will run power to the garden building.
Will you simply run an all-weather extension cord from the house to your office? Or will you opt for a more permanent solution and have wiring installed professionally? Either way, you'll need power.
Equipment
Moreover, with your electricity and furniture sorted, you'll need to consider which equipment you'll actually need in the office to do your job. Of course, different jobs require different technologies, so there is no set rule for everyone, but there are a few basics.
A laptop or computer is a must for almost everyone in the modern world, this will allow you to carry out video calls, complete remote work and communicate with clients and your team. Other equipment you may want to consider includes:
A Printer
A Telephone
A Small Coffee Machine
A Kettle
A Second Computer Monitor
Wi-Fi
Another Garden Office essential that is easy to overlook, is a Wifi-Router or ethernet connection. Whether you choose to buy a separate router for your house or extend your current connection from your home is up to you, but the latter is often a far more cost-effective option.
It is worth investing in fast wifi, as there is nothing worse than technical difficulties slowing down your workflow.
Timer Switches
Another incredibly useful purchase when setting up your garden office, are timer switches. Essentially, timer switches operate by turning off your electrical appliances between certain hours of the day or night.
It is easy to forget to turn off equipment at the end of the day, but this can be costly and harmful to the environment. Timer switches can save you a significant amount of money on your energy bills throughout the year, especially in colder months when you may need an electrical heater.
Lighting
Finally, the importance of good lighting in your garden office cannot be overstated. Whether it is the presence of natural light through a window or a good-quality desk lamp, lighting can have a huge effect on your productivity.
Additionally, bad lighting and dim conditions can lead to a number of issues such as eye strain, fatigue and headaches. For this reason, it is important to ensure your office is adequately lit with good quality energy-efficient bulbs.
Where To Buy Garden Buildings
When it comes to choosing a garden office for your home, you want to be sure that you're buying the building from a high-quality supplier, capable of overseeing the delivery and installation of your purchase.
When choosing a company to purchase your office from, you should look for services with a wealth of experience in the industry. This will ensure that your requirements are met with a high level of professionalism and knowledge.
To guarantee you find the perfect office for your garden, choose a stockist with a wide range of available models, complete with locking systems, guttering, windows and more.
A1 Sheds & Garden Buildings: Quality Garden Offices And Timber Garages
If you are considering investing in a premium-quality garden office, look no further than A1 Sheds & Garden Buildings. With over 40 years of industry experience, we pride ourselves on our ability to deliver excellent products and customer service.
Not only do we stock a multitude of garden offices from trusted brands such as TGB and POWER, but we also supply a huge range of other outdoor buildings. From small BBQ huts to log cabins and playhouses, we have something for everyone.
For all of your outdoor building needs, A1 Sheds & Garden Buildings are happy to help. Our friendly team is on hand to assist you through every stage of your purchase, from initial questions to installation.
Don't hesitate, get in touch with us today! Call us now on 01875 613 090 or send an email to enquiries@a1sheds.com.
---