Different Types Of Metal Garden Buildings From Steel Sheds To Prefab Garages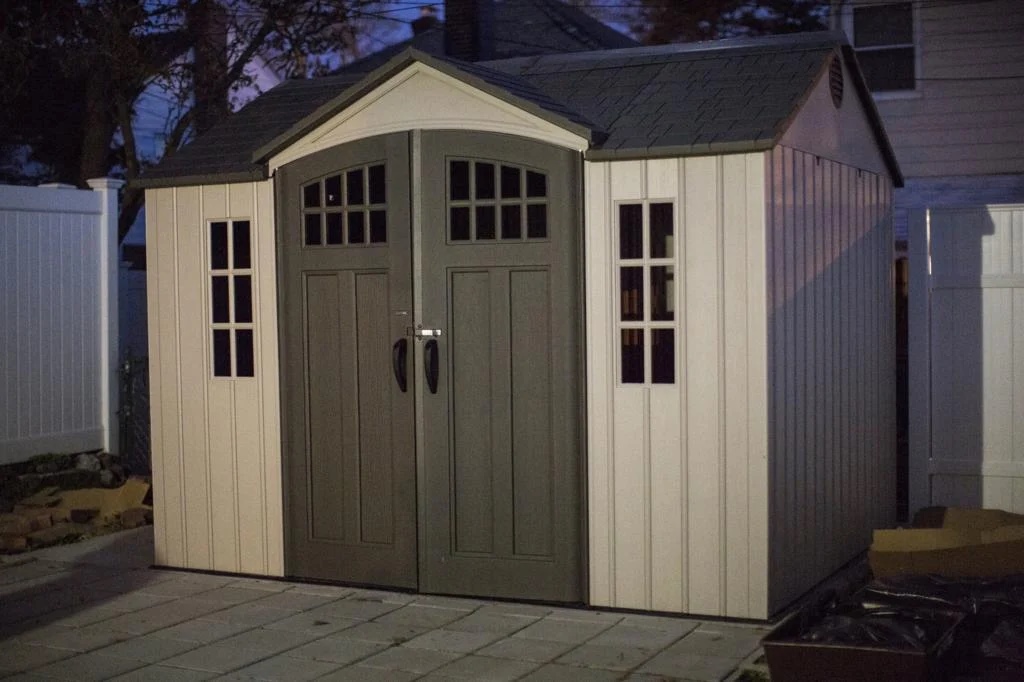 For many people, a garden is the pride of your home. With flora, fauna and ornaments aplenty, the exterior of your household should offer a relaxing and practical area to unwind while surrounded by nature. Thankfully there are plenty of additions which can be made to a garden space, including custom storage solutions, handy areas to contain plants and brilliant playhouses for the kids to enjoy. Don't feel limited by a lack of space either. Many outbuildings can be surprisingly fitted into a smaller garden area, giving you the freedom to construct a shed or other easy alternative to decluttering the home.
Garden buildings are additionally available in a range of materials, from plastic and metal to traditional wood and reinforced log finishes. For the widest range of bespoke outdoor buildings, the provider to choose is A1 Sheds & Garden Buildings. Equipped with decades of experience in selling and installing appliances and utility areas around The UK, we can be trusted to provide a stress-free experience. Working with some of the leading brands and stocking solutions for any scenario, browse our comprehensive online catalogue for inspiration today. Continue reading for a lowdown on the different types of metal garden buildings available, and why various additions to your garden may be of benefit.
Why Choose Metal Storage?
There are a huge number of benefits to choosing a metal storage solution or exterior building for your home instead of wood or plastic options. By far one of the most popular materials used in the manufacturing of sheds, outhouses and utility areas, metals are sturdy and often reinforced, making them resistant to accidental damage, extreme weather conditions and vandalism. Small metal sheds are also often cheaper to manufacture than wooden buildings, and therefore cheaper to purchase from your trusted local retailer.
The fact that metal outbuildings are cheaper than wooden alternatives means that you can invest in a larger metal shed for the price of a smaller wooden model if you are on a budget. Lightweight and generally easier to manufacture than wooden appliances, metal storage solutions are incredibly solid over longer periods of time, requiring less maintenance compared to some types of wood which needs to be coated with shed paint and oils. A protective layer under metal surfaces will delay the natural onset of corrosion to materials like steel and aluminium. Finally a metal shed is likely more secure than a wooden option, as well as being more fire-safe and better ventilated. Metal sheds can be easily locked and reinforced, with built-in lock mechanisms.
Steel Sheds
Steel sheds are the go-to choice for those with valuable tools,appliances and objects that require storage away from the household. Due to the sturdy nature of reinforced steel, a shed of this variety can be used to contain lawnmowers, hedge trimmers and various other electrical goods. Although there are several other options such as plastic and timber sheds, steel is the ideal material for workshop space, bike storage and much much more. Waterproof roofing can improve the longevity of a metal shed space and prevent leaks, with a huge number of ventilated, narrow or multi-purpose self-assembly choices. For those with an eye for style, our steel sheds also come in a selection of colours, finishes and designs, for that key aesthetic consistency.
Storage Boxes And Cabinets
At A1 Sheds & Garden Buildings we not only retain happy customers by offering large outhouses and activity playhouses for children, but also by maintaining stock of the most effective outdoor storage boxes and cabinets. Metal is the ideal material for these convenient spaces as it is more resistant to force than wood, ensuring the safety of important contents. Multi-purpose storage boxes can be used as stools and seating areas if space is an issue, and a lot of these versatile accessories can also be placed outside for long periods without being affected by the rain through leakage or material corrosion. Often coming with a long-term warranty to give you peace of mind, there are guarantees in place that a metal box or cabinet will remain in top condition for a lengthy period. Yardmaster, Globel and Power are just several of the leading brands we collaborate with and fit within properties.
Metal Garages
It's important that you get vehicle storage right, with appropriate measures in place to protect your automobile, workplace transportation or bikes. Extra sturdy bi-folding double doors can be expected from our selection, while vented gables will prevent condensation from forming in this secure space. Maintenance-free, spacious and with high roofs for storage of larger vehicles, explore our garage range and discover exclusive deals. Warp-resistant metal material will ensure that a garage stays in shape even when accidents occur, and easy assembly will mean that your ideal car storage solution is just around the corner. Folding metal hinges and handles can be fitted with your own padlocks for assurance.
Aluminium Greenhouses
Timber greenhouses from A1 Sheds & Garden Buildings may be a suitable option for your exterior space, but aluminium alternatives from industry-favourite brands such as Halls Cotswold Burford and Palram Canopia can transform an uninspiring garden into a unique area for growing vegetables, maintaining flowers and generally becoming more in-tune with the outdoors. Options to consider will include various colour choices, toughened glass fittings and varied sizes to fit residential properties of any scale. Gutters, roof ventilation and a strong foundational base will often be included within an initial payment, making greenhouses an all-in-one investment. A wide range of accessories will also be suitable within an aluminium greenhouse, with aluminium the ideal metal material due to lightweight strength it offers.
Maintaining The Material
Maintaining a wooden shed can be a laborious task, with regular painting and varnishing required to get the very best out of a timber building. This isn't an issue with metal sheds which are able to retain their quality for years without maintenance aside from an occasional hose. Without annual treatment and cleaning with wood preservative applied, outbuildings of this material can very quickly become shabby in appearance. You would also need to keep in mind the type of wood used to manufacture a shed, with different types requiring different considerations. Minor repairs within a small metal shed will often be as simple as using sealant or shed paint to ensure quality, while major issues will likely be covered by a long-term warranty, which can last for up to 15 years with some products.
A1 Sheds & Garden Buildings: Buy Garden Buildings And Garden Shed Storage Solutions
A1 Sheds & Garden Buildings were established in 1982, and offer over 40 years of experience in providing the leading brands of garden shed, summerhouse and animal housing across the entire United Kingdom. Discuss your individual requirements with us for tailored solutions if you're looking to make the most of your exterior space. As an independent retailer, we have a team of trusted professionals available to answer your questions and offer advice. Committed to providing the very best services to customers and taking great pride in our ability to help you out, we can provide free assembly and installation on many of our high-quality products. All of our product range are ideal for DIY home assembly, and the majority ore sold as a kit complete with fixings, fastenings and assembly instructions. If you possess a good level of DIY knowhow, construction of our products will likely be manageable, although this may vary from item to item. If you don't have time to assemble an appliance or would simply like to relax while we take care of things, we can provide a useful helping hand. If you would like us to assemble and install your shed, playhouse or garage, please complete and submit our online form. Our professional shed assembly teams are situated around the UK, so simply contact us with queries and enquiries about the small metal sheds and huge wooden summerhouses we can provide.
---