Five Event Ideas for Garden Cabins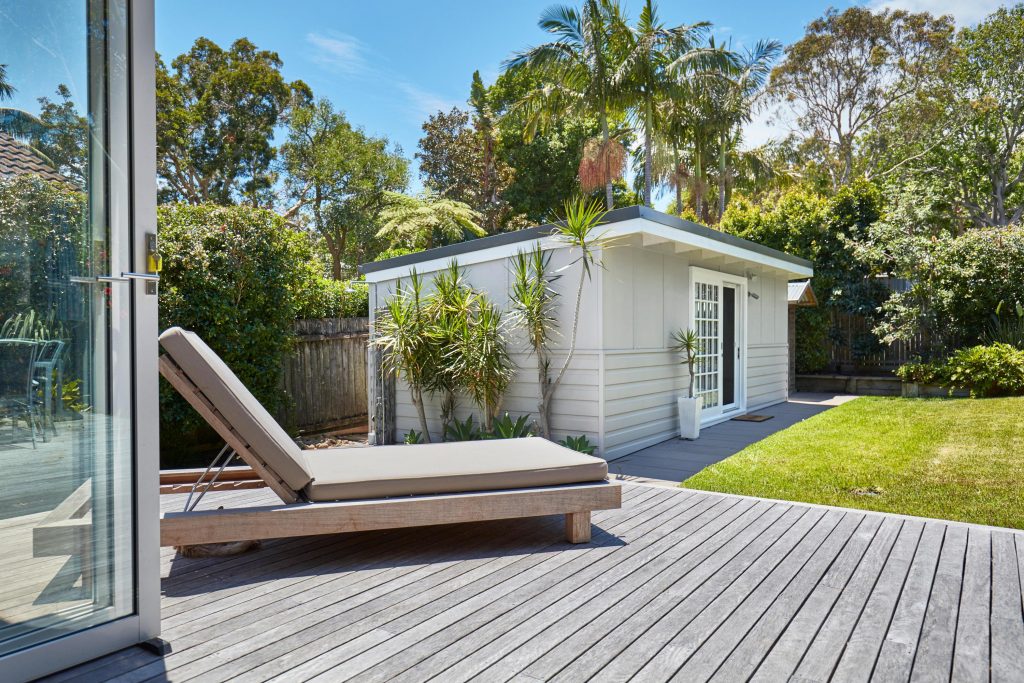 Installing a garden cabin into your garden is a fantastic idea because it provides you with even more space to socialise, relax and entertain. Whether you're inviting over your friends and family or having a chilled night in, a garden cabin provides plenty of space to spend time in your garden all year round.
If you've been browsing websites to buy garden buildings, here are the many events you can look forward to hosting in your back garden.
The benefits of having a garden cabin
If you're deciding whether to install a log cabin into your garden, you may be wondering what the benefits are. Garden cabins come in all shapes and sizes and offer a variety of different uses.
Here's why garden cabins are a great idea:
You can adapt them to your lifestyle
Depending on your needs and requirements, log cabins can be adapted to perfectly suit your and your family. Whether you want more space to relax, a home gym or a home office, a garden cabin gives you a little bit extra room that your house may be lacking. Whatever you need it for, there will be a garden cabin for you.
They're eco-friendly
Choosing a garden cabin is a sustainable choice. You'll need to check where the timber is sourced from but most European sourced wood is sustainable and this gives you peace of mind. Wood is a renewable resource and will last for a considerable amount of time, making it a worthwhile investment.
They're energy-efficient
You'll be glad to hear that log cabins withhold their heat very well. There's a reason wood cabins are so popular in colder countries. Timber products have low thermal mass, this means that they are able to withhold heat throughout the day and maintain it. So you can entertain well into the evening and still be enjoying a comfortable temperature.
They're weatherproof
Your garden cabin has the ability to withstand major weather conditions. Built to be sturdy and waterproof, garden cabins have the ability to keep you warm and keep the harsh elements out. A log cabin that has been soundly constructed and treated is capable of lasting for a long time and keeping the weather out year-round.
How to choose the right size for your garden
For some garden structures, you may need planning permission. If you're building a garden cabin in your back garden, you will need to know the planning permission requirements:
If your log cabin is built within 2m of a boundary, it cannot exceed a max height of 2.5m
Your log cabin can't have any verandas, balconies or raised platforms exceeding 0.3m in height
Your log cabin must be single-storey

If your cabin meets these requirements, there's no need to worry about getting planning permission. But you may be wondering how big a cabin you should get for what you would like to use it for. You can buy any size log cabin that comfortably fits the space you have available. At A1 Sheds & Garden Buildings, we offer a wide range of sizes for our garden buildings, from BBQ huts to log cabins and summerhouses.
If you already have a structure in your garden that you are replacing, such as a shed or greenhouse, consider whether that would be big enough or if you feel you have more space to go bigger. Considering what you want to use your cabin for will be an indicator of what size you go for too. A 12' by 12' log cabin is often big enough for most uses, but you may choose to go bigger if you feel you have the space and would benefit from a bigger cabin.
Event ideas for your large summer house
Now that you've decided to buy a garden cabin, what can you use it for? Here we've listed five ideas for events you can hold in your garden cabin to make it worthwhile.
Birthdays
If someone in your family has a birthday coming up, invite everyone over and enjoy a party in the garden. Depending on how many people you are inviting and how big your cabin is, you could have the party just inside the cabin, or use it as a base for a bigger garden party.
If you have a BBQ hut, you could invite 10 of your closest family and friends over for an intimate dinner party. The BBQ hut stays toasty and warm and you can cook everyone's food right in front of them. Everyone will love the novelty of being in a hut and they'll feel as if they have been transported to the forests of Switzerland. Plan accordingly and order lots of delicious food to cook on the fire. The chargrilled taste will ensure your guests remember your party for years to come!
A garden cabin can also be used as a bar for the night! You can buy plenty of alcohol to stock the bar and serve your guests their favourite drinks. Everyone will enjoy partying in your garden but they also have the option of sitting down in your lovely garden cabin too.
Halloween
Host a spooktacular party for all your loved ones by decking your garden cabin out for Halloween. Adults and kids alike will love a Halloween party, whether you keep it small and intimate or invite the whole street. Prepare plenty of sweet and savoury treats and use fairy lights, fake candles and pumpkins to set the scene.
You could even turn your garden cabin into a haunted house and make use of the extra garden space. The kids will love to come trick or treating at your house and make their way through the spooky garden. This will require a lot of decoration and you could even get your family members to dress up as scary characters and hide in the cabin or garden.
If you're planning a garden party, it can be a little chilly in the autumn so light the stove fire in your cabin if you have one. This will give everyone a toasty place to get warm. You could hand out sparklers and mulled cider and even let off some fireworks. It may be worth getting some outdoor heaters or supplying blankets
Other ideas include a costume contest, a pumpkin carving contest and a piñata! Be creative and your guests will have a great time.
Movie night
Sometimes a quiet night in your cosy cabin is the perfect way to spend a weekend evening. You can either set up your tv in your garden building or invest in a projector. If you have the space a projector is a great way to create an at-home cinema. Provide your guest with popcorn and sweet treats, drinks and lots of cosy decor such as blankets, cushions and fairy lights.
You could even go even further and offer your guests cinema tickets for your cabin and act as an usher. It's sure to produce a lot of laughs and kids will love it.
Christmas
Why not set up your own Lapland in the back garden? A garden cabin is a perfect place to set up Santa's grotto and your kids and friends' kids will absolutely love coming to visit Santa in the back garden. Fake snow, candy canes and a Santa suit will get you started on the ideal winter wonderland. Include mulled wine, mince pies and some Christmas tunes and your friends will love to join the party too!
A1 Sheds & Garden Buildings: Cheap Log Cabins
Are you searching for 'shed companies near me' and looking for the perfect addition to your garden? Look no further than A1 Sheds & Garden Buildings. We offer a fantastic range of garden cabins to suit any occasion. Whether you want a BBQ hut, large summer house, wendy house or log cabin, visit our website today and browse our fantastic range. We offer great brands at affordable prices and many of our structures come with free delivery and installation. It's never been easier to get the perfect entertaining space in your back garden. We're the best place to buy garden buildings. For more information, get in touch with our friendly team.
---