Garden Building Ideas: From BBQ Huts to Playhouses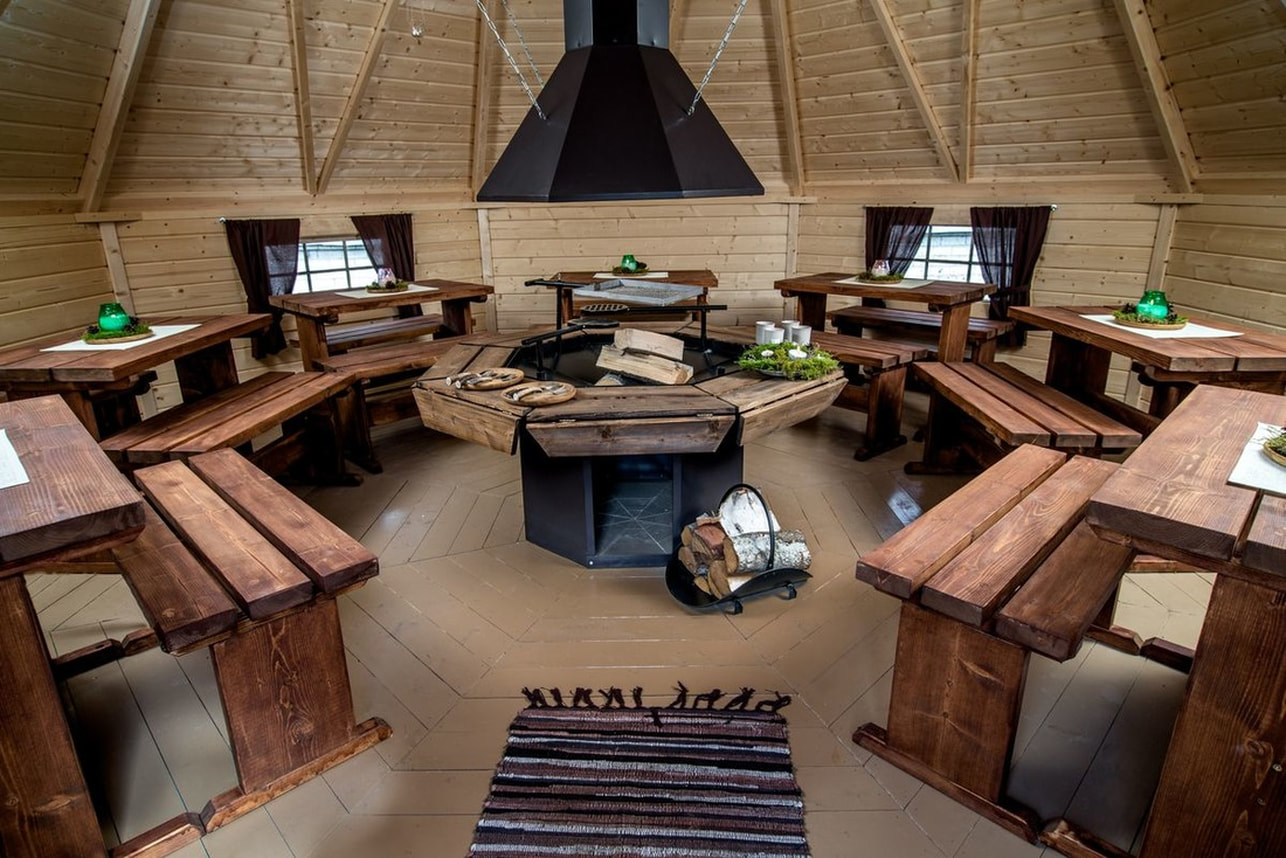 Are you using your garden as much as you'd like to? Most people find that their garden isn't as exciting as they'd like, but aren't sure how to remedy that problem. With the right building, you can transform your garden and create a whole new look for it. In no time, you'll find yourself heading to the garden as often as possible to enjoy your new space.
The Benefits of Adding Wooden Garden Structures
There are so many things you can do with a garden, but adding a building is one of the simplest ways to instantly improve the value of the space. Not only that, but it will also improve the look of the entire garden. If you've been wondering what you should do with the space, here's why an outbuilding is an excellent option.
Improve property values: Your home immediately becomes more valuable when you add a shed or greenhouse to the garden. Not only is it useful to you, but when you're ready to sell the property, it will earn you more money.
Adapt to your needs: A garden shed isn't just a garden shed. These useful buildings can be used for everything from storage to a guest room and everything in between. All you need to do is come up with an idea.
Grow with you: Do you have children who would love a playhouse? While this is a wonderful option for them at this age, as they grow, the playhouse can be converted into a clubhouse or even a home office. These buildings grow with you and your family.
Make your garden usable: If you find yourself avoiding the garden because it's just not a pleasant place to be and you have no reason to spend time there, it's time to change that. This summer, enjoy relaxing in your own summerhouse or invite friends over for a meal in your garden BBQ hut. There is so much more to do when you have a space to enjoy it.
Boost the aesthetics: Your garden may be nice on its own, but when you add in a lovely timber garage or a greenhouse, it immediately improves the feel of the space. A pretty building can really enhance the aesthetic appeal of the garden, particularly if you take the time to personalise it and really make it your own.
Garden buildings can really enhance the space and it's a worthwhile investment to make, as well as one that will benefit you for years to come.
Types of Garden Buildings
While you can convert nearly any garden shed into the space you want, there's something simple about just choosing your design and needs. From a regular storage shed to a potting shed or BBQ hut, you have plenty of choices.
Garden BBQ Hut
Do you find that the unpleasant weather keeps you from truly enjoying the outdoors? If you're tired of damp weather and just want to enjoy a nice BBQ with friends, you may want to invest in a garden BBQ hut. These huts are a lovely way to spend time with friends and they can come with a BBQ grill included. All you need to do is bring the food.
A garden BBQ hut allows you to get in out of the rain and fog and truly enjoy cooking out with your family and friends. There's room for everyone to squeeze in and the smell of the roasting meat and vegetable will boost everyone's appetites. This can be a great way to spend the holidays, no matter what the weather is like since you can use the hut year-round.
Greenhouse
Another popular option when it comes to garden sheds is the greenhouse. You may want a full-size greenhouse or a small lean-to greenhouse that can nestle up alongside the house. The greenhouse allows you to grow plants long before the weather agrees with the growing season. It also lets you grow more exotic plants that would never thrive in the UK climate.
Greenhouses have plenty of glass to let in the natural light, but keep the interior warm and safe for the new plants. Once the weather has turned warmer, you can set the plants out or even plant them out into the garden.
Playhouse
Children will love having their very own 2-storey playhouse, or even a regular one. The idea of having their very own space is bound to make a child excited. They'll spend hours playing in their space and you can easily make it even better by tailoring the building to their likes.
First, you'll need to choose a playhouse for them. This may be a tiny cottage or a hideaway that they can pretend is a pirate's escape one day and a treehouse the next. There are many choices and you can easily paint the playhouse to suit their dreams and imagination.
Summer House
Need somewhere to spend your days while you relax on holiday? With fewer people travelling now, it's very important to have your own special place in the garden. Summer houses range from very simple spaces that will allow you space for a couple of comfortable chairs, to a building that works for all your friends or family members.
Plenty of windows make summer houses ideal for art studios when you're not using them to entertain. If you're serious about enjoying the outdoors, then this is the best way to do it. The majority of these little sheds provide you with double doors so they can open right up and let the outdoors in. When it's rainy and grim outside, you can simply leave the doors closed, but on a nice day, open them up and invite the world in.
Log Cabins
There's nothing like a timber garage to really set off your house. It may be a place to park your vehicle, or it could be a workshop. Most people find that garden sheds are surprisingly easy to convert for other purposes. Log cabins are ideal as guest rooms, studios, home offices, or, of course, a timber garage.
There's something so comforting about the look of a log cabin that it's not surprising one of these can easily boost the value of your home. With a pre-made version, there's very little to do with the installation and you can have it set up in a day. Whatever you plan to use it for, there's no shortage of ways to enjoy the cabin.
Shed
If you need some extra storage, a garden shed is a good choice. These sheds may be made in metal, plastic, or wood, but they're all high quality and work well for storing whatever you need.
Your shed may have shelves inside it or hooks to hang your tools on. You may also want to include a bench for potting plants out of the rain, though a greenhouse works well for this, too. And you can always add other types of storage to keep the space neat and tidy. Chests, drawers under chairs, and bench seats all work very well for extra storage, and they look nice, as well. In fact, many of these can be used anywhere you like, in a summer house or playhouse, too.
Storage is one of the biggest needs people have when it comes to their garden, so a nice little shed is perfect. However, if you have a large garden, there is no rule saying you can't have more than one outbuilding. Enjoy a summer house and a garden BBQ hut or look for something entirely different and focus on a greenhouse for the grownups and a 2 storey playhouse for the little ones.
Are you interested in seeing more amazing sheds and outbuildings? At A1 Sheds, we have plenty of sheds available for you to look at. Check out our catalogue to learn more.
---