Garden Storage Ideas From Custom Sheds To Storage Furniture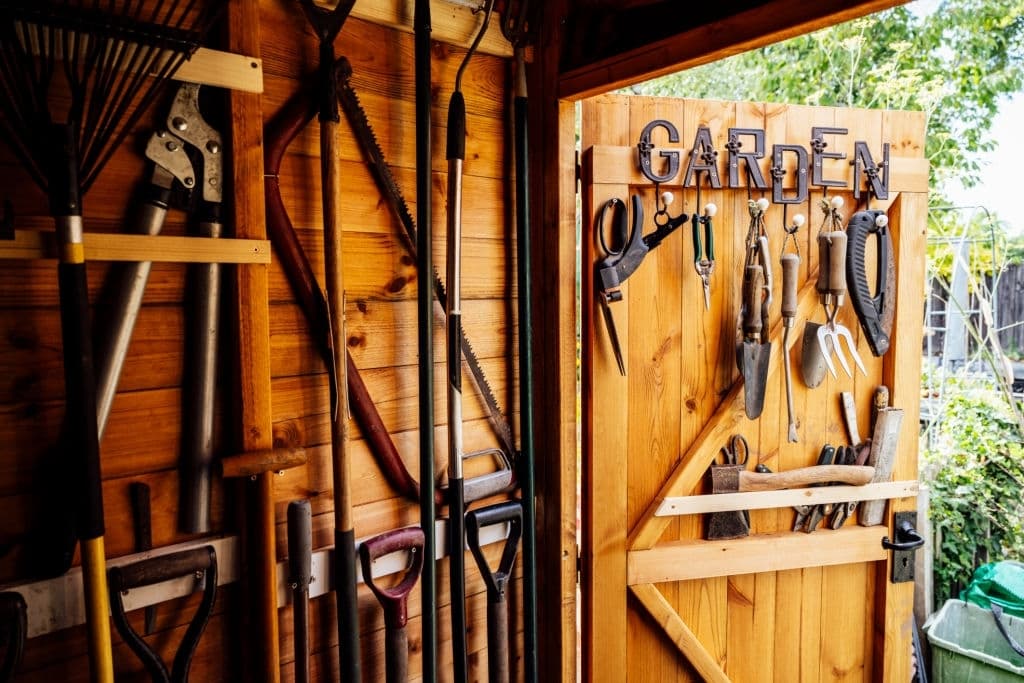 and another begins. Clutter and mess can easily form around the house if not monitored regularly, and having a number of available storage solutions within the interior and exterior of your home is sensible. Whether a pile of junk has formed in the corner of your garden space or you're in need of a place to store the tools and appliances you were gifted for Christmas, storage methods large and small are available right now from A1 Sheds & Garden Buildings. We provide a huge selection of garden storage sheds, playhouses, summerhouses and reliable garden storage solutions, all at competitive prices and all verified and trusted by our professional team.
Continue reading to discover some useful exterior storage ideas, as well as a number of top tips and solutions for making the most of your existing space and garden utilities.
Why Is Tidy Storage Important In Your Garden?
The garden is a place many people go to relax, a part of the home where there is relative quiet and it can be easier to unwind surrounded by nature. The relaxing atmosphere of your garden can easily be disrupted by the gradual build-up of rubbish and disorganisation of items that would be better in safe storage. Untidy items located sporadically around your garden will not only make the space appear untidy to your family, visitors and neighbours, but may also pose a risk to safety. If hose pipes are left out unravelled, they could pose a tripping hazard. If rakes, shovels and hoes remain scattered around the place, they could cause injury if stepped on. Certain items within the garden space may even attract pests to your garden when left unattended, so make the most of sheds, storage units and smart solutions.
Wood, Metal And Plastic Sheds
The garden storage shed has long been the solution of choice for keen gardeners, with small and large sheds available in a number of adaptable materials. The traditional shed provides plentiful storage space and room to securely set aside heavy garden equipment. Customisable in a number of ways, garden sheds are most often made of wood, metal or plastic:
Wood
Though wooden sheds are rarely as secure as their metal or plastic counterparts, shelves and cabinets can easily be hung from the walls, and hooks can be attached as a solution to hang garden tools. Wooden sheds are also often more expensive than plastic or metal.
Metal
Metal sheds are significantly the most secure, and frequently have a large amount of free space to store garden gadgets and appliances like lawnmowers, hedge trimmers and ladders. They can be difficult to assemble however, and some sheds may not be a good long-term option as they can corrode.
Plastic
Easier to assemble, usually cheap and available in a lot of sizes, the plastic shed is unlikely to be as sturdy as any metal variety, but maintains a good balance between the craftsmanship of wooden sheds and bulkiness of metal designs,
Garages
Most often used as a vehicle storage solution, garages can be just as practical for organising general rubbish. Plentiful space within close proximity to your home can be used to stash away everything from unwanted furniture and household objects to children's toys and outdoor essentials. If your home lacks an attic, or this space is already full with items you've stored, a garage may be the next best thing. With many garage spaces leading onto a garden, this could be the perfect solution for storing tools for easy access if you have a spare garage.
Storage Seats
Multi-purpose storage seats and storage benches are practical, design-conscious additions to the garden, and serve multiple purposes whilst not looking out of place in a contemporary garden space. A storage seat or bench is any storage solution which doubles up as a seating area for yourself or guests, with many of these items making the most of a removable upper-section to offer plentiful storage space in a visually pleasing manner. Though this solution won't offer as much free space as alternatives like storage boxes and cabinets, for a dual-purpose storage solution you're unlikely to find better. Coming in a range of modern designs and materials, storage seats are a useful accompaniment to your garden in 2022.
Storage Boxes
Stackable, spacious and durable, storage boxes are the most flexible storage solution out there for gardens. Available in many sizes, materials and designs, storage boxes are popular for containing a variety of objects within the garden. Larger storage boxes may be more practical for heavy equipment and tools, whereas a smaller storage box is ready-made for handheld items. Most storage boxes available from A1 Sheds & Garden Buildings are weather-proof, lockable and stain-resistant, offering the very best in durable yet accessible storage solutions for gardens.
Storage Cabinets
Larger, heavier and sturdier than storage boxes, storage cabinets are suited to storing tools and equipment within a workshop, garage or shed. Reinforced shelving able to support heavy weights are to be expected, and the padlockable doors paired with durable exterior material will make storage cabinets a favourite. Taller and wider cabinets ensure your garden space is being made the most of, while also prioritising the security of your valuable tools and machinery. The very best storage cabinets will be resistant to rain and adverse weather conditions, ensuring longevity and peace of mind.
Utilise Existing Space
Before investing in a multi-purpose storage solution, it may be wise to take stock of the space you have already available within the garden. Many of us will have a disused shed, summerhouse or out-building which has lacked a purpose since last being used, and storage of garden items could give this area a new lease of life. Disused areas can be cleaned, decorated and reinvented as multi-use storage spaces. Storage hooks can be installed into an old children's playhouse and storage seats can be used in a forgotten shed to create a modern outhouse area for both storage and socialising.
Our Range Of Storage Solutions
With a huge assortment of ideal garden storage solutions, we have the perfect outcome for any home. Need a sturdy and secure unit to protect your expensive electrical equipment? Or a smaller visually appealing solution which blends in with the furniture? Below are just a selection of our varied catalogue, including large sheds and discrete design solutions:
A low-maintenance large shed with thick panels and roofing, the Airevale plastic shed comes in various sizes and a number of attractive finishes suitable to your needs. Rot-resistant and complete with vented gables for improved airflow and side windows to let in light, this is the perfect garden storage shed for all-round quality and design..
Able to be used as a seat or bench for multi-use, Lifetime's large plastic storage box is a strong, sizable box which is ideal for general garden storage. Easy to assemble, weatherproof and durable.
Quick, easy-to-assemble full height cabinets perfect for storing a wide range of items in a garage, multi-wall panels are engineered for added strength and stability.No painting or preservative is required for this useful storage solution, which is also rot proof and rust proof.
Constructed from extra-strength polypropylene panels, this Jasmine shed seems lightweight before it is erected. However, the rigid aluminium frame and foundation kit create a robust shed. The panels are UV-protected and will never rust, rot or warp, saving you time, money and effort.
A1 Sheds & Garden Buildings: Sheds And Large Summer Houses Available Online
At A1 Sheds & Garden Buildings, we are committed to providing the best local service for you, and take great pride in being available to offer professional and practical advice when it comes to all topics related to sheds.You can depend on us for premium quality cost-effective garden building solutions, with free assembly and installation by a professional team on many products. From the latest in children's playhouses, to garden storage sheds, our range caters for everything from small gardens within family homes to large exterior spaces on your property. Looking to spruce up an existing shed, playhouse or cabin? We provide paints, preservatives, shed bases, roof windows and many more accessories and additions to personalise your tailored space.
We have over 40 years of experience offering quality garden sheds and exterior buildings, including summerhouses, playhouses and animal housing. Discuss your individual requirements with us and make the most of your garden or outside space. As an independent business, we have a team of experienced and knowledgeable professionals on hand to help you. Explore our products online or contact us today with any queries.
---