How Long Will a Plastic Shed Last?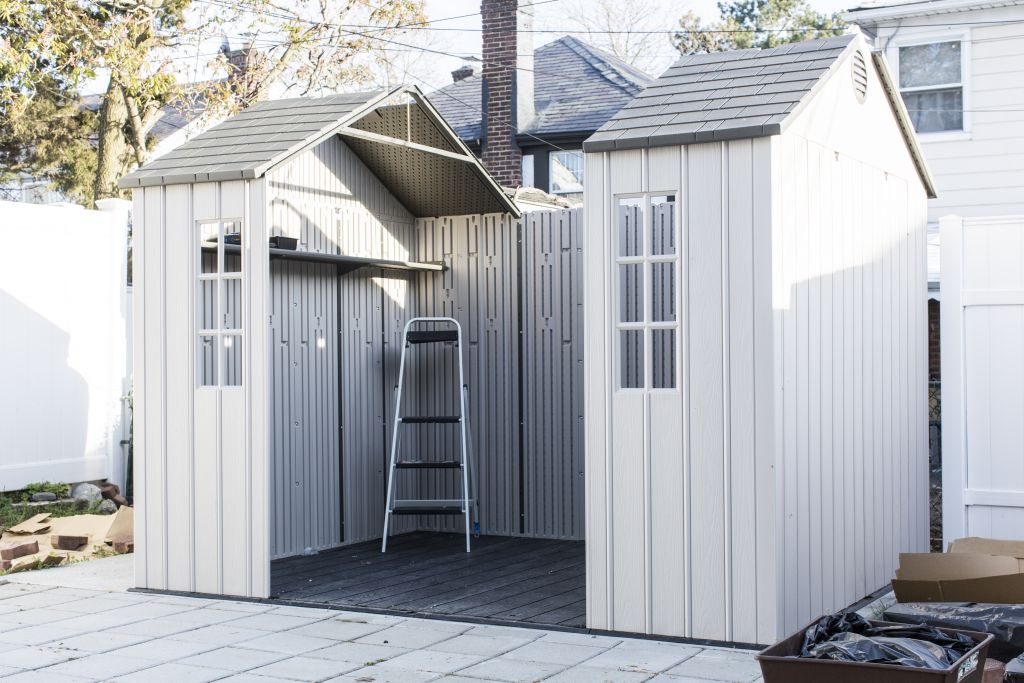 There are many types of garden sheds available to you, including plastic sheds. These are appealing to many because of their versatility, but will they actually hold up to the weather and being outdoors?
You've likely seen how quickly plastic can deteriorate in the sun and rain, so you probably don't want to invest in something that will end up breaking down in just a year or two. The good news is that most plastic sheds last a minimum of 10 years and are designed to withstand both UV rays and the natural changes in temperature.
The Benefits of Plastic Garden Sheds
There's a good reason these types of sheds are still being made and sold and that's because there is a demand for them. You'll find that there are many benefits, including:
Durability: Plastic sheds are built to last, especially when they are steel-reinforced. They're quite durable even without this, however.
Low Maintenance: It's very easy to care for a plastic shed. You really don't need to do much except clean it from time to time. The lack of maintenance makes this a very appealing choice to most people.
Lower Cost: If you are concerned about the cost of a garden shed, plastic sheds are usually more cost-effective than metal or wood sheds. However, you should always check the prices.
Looks: The plastic on these sheds can be quite versatile and may be made to look like stone, wood, or nearly anything else you like.
Quick to Assemble: There's not much to putting a plastic building together, so you can have it up by the end of the day, without knowing a thing about carpentry. You can also move the shed if you like, quite easily.
There are many things to like about these buildings and they're weather-resistant on top of it all.
The Downsides of Plastic Garden Sheds
Of course, everything has its downsides and plastic garden sheds are no exceptions. One of the biggest annoyances people have with this type of shed is that they cannot be simply placed on the ground. You have to lay a concrete pad for the shed to sit on.
Other cons include:
Floor space: You can't just drill into a wall to hang things easily in a plastic shed, which means you'll need to put in shelves that stand on the floor. This immediately reduces the amount of space available.
Anchoring: Plastic does tend to be lighter than other materials, so you'll want to anchor it to the concrete base to prevent wind from affecting it.
Security: If you choose a shed that has no floor, there is the possibility that it can be lifted and broken into. This is easily remedied by anchoring it.
While there are good and bad sides to plastic sheds, the good definitely outweighs the bad. If you're ready to order your plastic shed, contact A1 Sheds today.
---