How To Customise A Playhouse For Your Child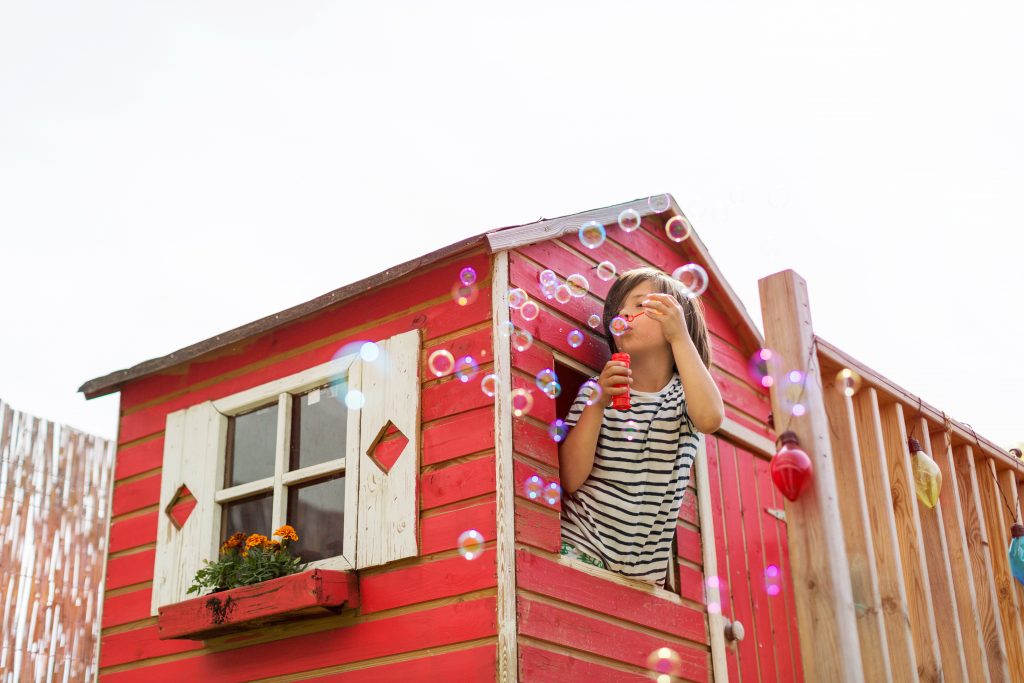 Now the summer months are approaching, it's time for the garden to be used more often. While as an adult you're content to just relax in a chair and enjoy the sun, children often require a bit more entertainment. A playhouse is a great way to give your child a place to have fun, giving them a space that is truly theirs for them to let their imagination run wild.
A playhouse is even better if you invest a bit of time to create an exciting experience, so here is how to customise a playhouse for your child.
Use Shed Paint To Create Themes
One great way to customise a playhouse is to use shed paint to create a theme. Choosing something a child really enjoys will make them want to spend more time there. Ask them what they'd like, or think hard about your child's current interests. This could be a space theme for a child obsessed with anything extraterrestrial, filling the inside of the playhouse with anything that evokes space. Use black paint as a base then paint planets, aliens, stars and spaceships to bring the inside to life.
Another idea is a fairy tale theme. A coat of pink or blue shed paint can instantly transform a wooden playhouse into a grand castle, perfect for a child to use their imagination and insert themselves into their own fairy tale adventures. You could use a brick effect with the paint to complete the illusion of it being a castle.
Extras
Expanding from a playhouse can create an outside space with plenty of things to do. You might install a swing from a nearby tree, so a child can instantly go from their playhouse to another fun activity. If you have a 2 storey playhouse, install a slide for another fun method to make the most of the playhouse.
Plant flowers, vegetables or herbs in some nearby plant beds for a learning experience where you and your child can work together to grow some exciting produce. This is fun for them and actually helps with their development at the same time.
Shop For A Garden Playhouse WIth A1 Sheds
To get started on creating a space your children will enjoy, shop for garden playhouses from A1 Sheds & Garden Buildings. We have a great selection of garden playhouses for all ages, with models for whether you want a two-story space, a playhouse on stilts or a small, cosy space. Once you have your playhouse installed, customise it with some of the great ideas above to create a space your child and all their friends will want to spend hours in.
Call now on 0800 195 6958 if you have any questions about our high-quality playhouses, or visit our website to browse the full selection and order your new playhouse today!
---