How to Improve the Appearance of your Shed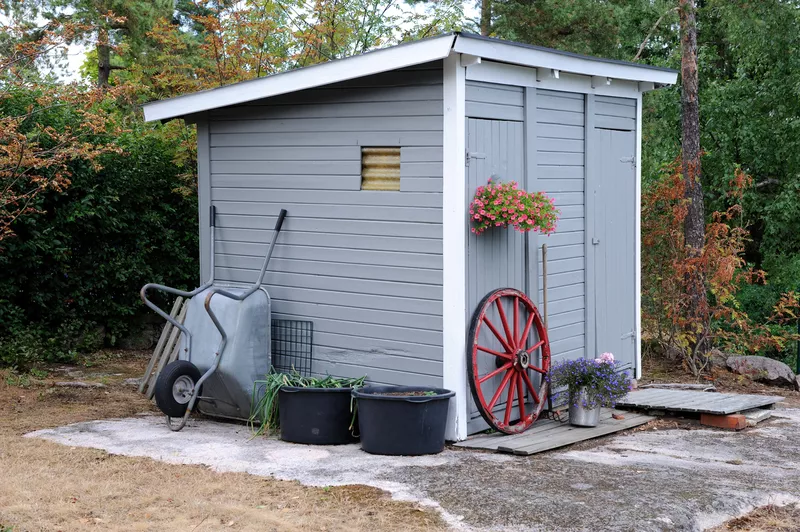 Sheds can be invaluable when it comes to providing extra storage for your tools, equipment and bikes. However if neglected, the appearance of your shed can start to deteriorate and as a result, impact the overall image of your garden. Rather than just having your shed as an extra place to store things, why not improve its appearance by touching up a few things and adding a couple of embellishments?
Whether it be using shed paint or encouraging wildlife with bird feeders, take a look at A1 Sheds & Garden Buildings' tips to improve the appearance of your shed.
Encourage Wildlife to the Shed
One way of enhancing the natural beauty of your shed is to attract wildlife. For instance, installing nest boxes and bird feeders can encourage different types of birds to visit your garden. Not only are these easy to install on the side of your shed, but they're also attractive too. This also means that you're helping to look after wildlife as well as allowing valuable green spaces to flourish. Particularly if you're a keen bird spotter, implementing this onto your garden shed should be a no brainer!
A Lick of Paint
It might be obvious, but giving your shed a new lick of paint can go a long way to improving its appearance. If you decide to use bright colours, then this will add a vibrant and energetic feel to your garden. However, using neutral colours will enable the shed to blend in with the rest of the garden. Alternatively, if you choose to paint the shed with a darker colour, then this can make the garden feel bigger. You should take time to consider the best outdoor wood paint for your shed and what aesthetic you are trying to achieve.
Add Plants
As well as installing nest boxes and bird feeders to the side of your sheds, you could also look to the side of your shed as somewhere to grow more plants. Your shed could be the perfect place to install a green wall, which can be achieved through hang up posts or shelves. Instead of having a basic looking shed, the addition of plants helps to reinforce the natural beauty of your garden.
If you're looking for wood paint to breathe some life back into your shed, then A1 Sheds & Garden Buildings have got you covered. Stocking a range of wood paint, we know what it takes to improve the appearance of your outdoor shed. Whether you are looking for traditional dark mahogany or vibrant pine green, we are confident we'll have paint that will improve your shed. To find out more about the products and services we offer, then please get in touch with our team today!
---