How Your Child Can Benefit From a Playhouse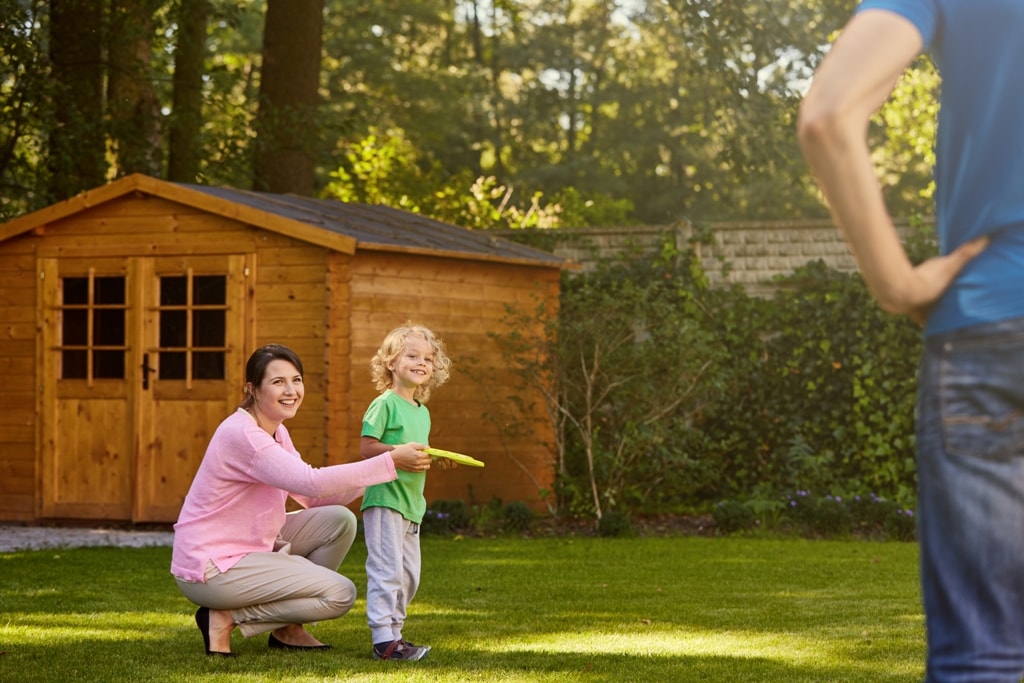 If you had a playhouse as a child, it's likely you remember the joy of having a space all to yourself to play with siblings or friends. In a time where children spend most of their free time staring at screens, it's important to encourage your child to get outdoors and have fun.
Here's why it's a great idea to get your child a playhouse to enjoy for years to come.
Lets them use their imagination
When kids spend a lot of time playing on tablets or phones, they don't have the option to use their minds creatively. Imaginative play has a crucial role in the development of our brains and allows your child to form creative problem-solving skills.
A playhouse is an ideal place to let their imaginations run wild, whether they're playing with others or on their own, it gives them a setting to create elaborate storylines that they can come back to time and time again. On top of this, there are so many different playhouse designs that make playing so much more exciting.
Gives them their own space
A playhouse is magical for a child because it's essentially their own house. They have no rules to follow, they don't have to be quiet and they can decorate it exactly how they like. It can be frustrating for children when something is out of their control but a playhouse gives them a space away from home that they can spend time in and enjoy a peaceful moment to themselves.
A safe place to play
A summerhouse in your back garden gives your child a safe place to play while still giving them the freedom to explore. You can keep an eye on them from inside the house and know that they are safe. As long as you choose a quality playhouse, it will have been manufactured to British Safety Standards so you can feel at ease knowing it is secure. It will also use perspex for the windows which is known for its durability, flexibility and sustainability.
The benefits of outdoor play
Outdoor play is essential for healthy development and can help your child grow more confident.
Here's how:
Improve motor skills – Engaging in outdoor play will help your child learn coordination, balance, and agility.
Improve overall health – Time away from screens and exercise will improve your child's mental and physical wellbeing.
Better self-awareness – Outdoor play helps children learn in a different environment.
Develops all five senses – Nature offers new sights, sounds and smells to explore.
A sense of independence – A place away from the home can help your child learn to be more independent.
Are you looking for the ideal playhouse for your child? A1 Sheds & Garden Buildings has a great range of playhouses in many different styles and sizes to help you find the perfect garden building. Whatever you're looking to add to your garden, get in touch with A1 Sheds and we'll find you the ideal garden building.
---