Improving Shed Security: What You Need To Know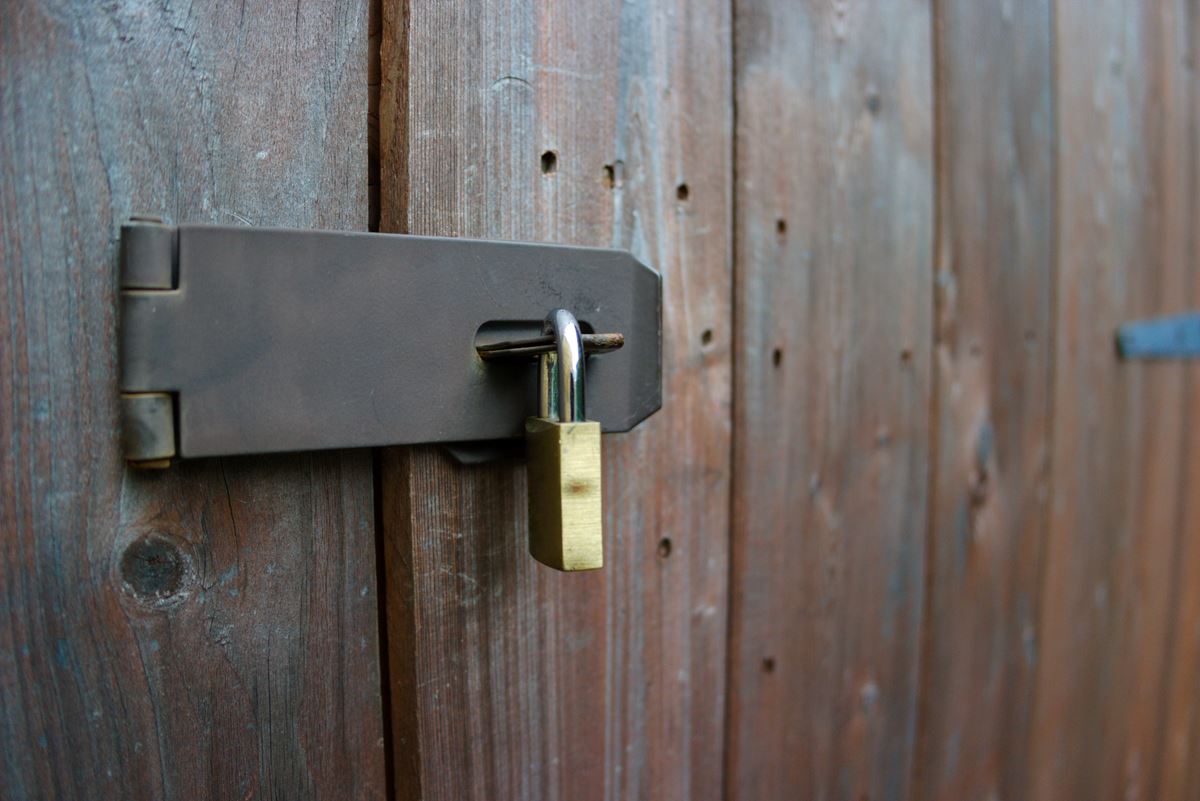 Often conveniently storing everything from pricey lawnmowers, hedge trimmers and chainsaws, to various other power tools and appliances, a garden shed should be adequately protected from intrusion as a bare minimum. Though you may not expect it, criminals do often target large sheds and outbuildings, with the objective of reselling tools and electronics found inside. A 2019 report even suggests that up to 22,500 individuals a year are affected by shed burglary in Britain alone. If you're in need of a brand new secure shed, or instead require security additions such as padlocks, lock bars and deterrents, A1 Sheds & Garden Buildings are just a click away.
Read on for useful guidance when upgrading shed security, and details on some of the key additions you can make without breaking the bank.
The Importance Of Building Protection
Protecting your garden shed need not be a complicated undertaking, with trustworthy security brands, reliable products and practical additions compatible with most sheds, whether made of wood, metal or plastic. A reason many homeowners don't prioritise shed security is due to the perceived lack of value that their tools and items have, however an intruder may even cause costly damage to the shed building itself when gaining access, requiring repairs or a complete replacement. Costs can gradually accumulate, so investing in security means safeguarding your property too.
Doors And Locks
A reinforced and firmly locked door will make shed access much more difficult for undesirables, requiring access to a specific combination, key or code to gain entry. Padlocks are available for a range of prices, with inexpensive options likely involving a simple lock and key, while pricier selections may incorporate reinforced metal exteriors and complex mechanisms. When purchasing a large shed in the first place, choosing one with a sturdy exterior and durable material is advised, with metal sheds generally the most efficient.
Camera Systems
Inexpensive camera monitoring systems can be acquired for 24/7 surveillance of an outbuilding, with some even allowing constant feedback to a mobile device. Surveillance allows you to monitor the activity of your garden or building, providing crucial recorded evidence of an intruder. Often the presence of a camera or recording device will be enough to deter criminals due to the prospect of being identified via footage.
Alarms And Warning Systems
Alarms and warning systems are ideal for when someone attempts to enter your outbuilding during the night or when people are at home, triggering a shrill and loud alarm noise to alert those nearby. A prominent alert will attract attention and is likely to scare off anyone attempting to burglarise your valuables. A1 Sheds and Garden Buildings are a premium provider when it comes to summerhouses, playhouses, insulated greenhouses and much more. Whether you're looking for a sturdy metal shed to store your valued tools and appliances, or a wooden activity area for the kids, we maintain an expansive online catalogue with affordable options for any situation. Feel free to give our expert team a call today, and we would be happy to discuss installation, delivery and item-specific queries.
---