Summerhouses: Perfect Winter Refuges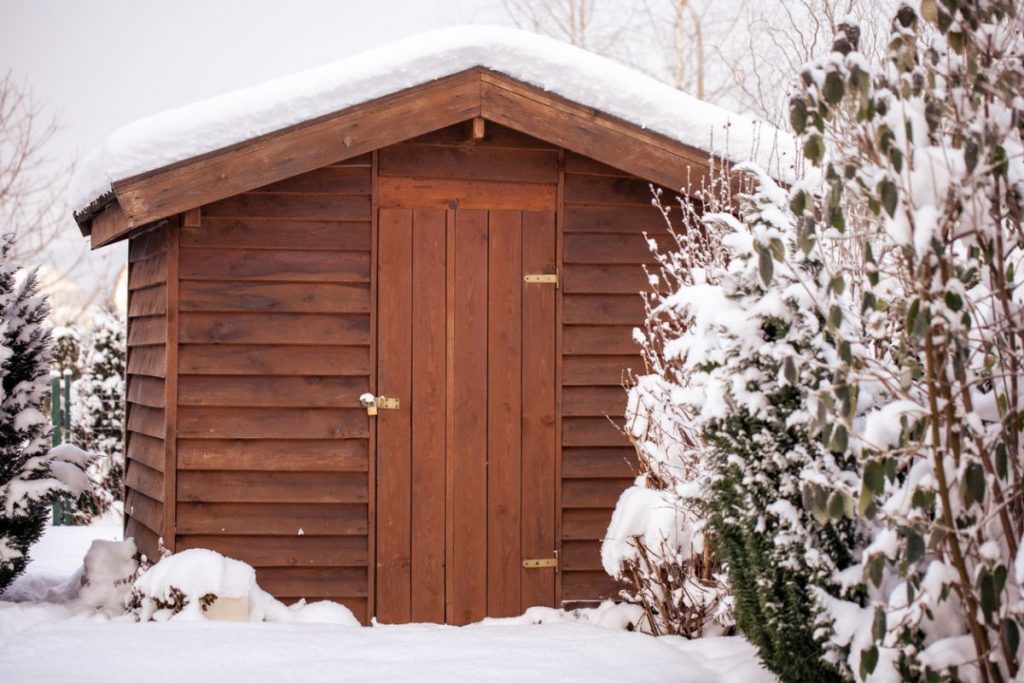 Too often summerhouses and garden cabins become abandoned storage containers in disrepair. When winter comes around, they most likely won't be used until spring or summer. Even then, it may just be as owners wade through junk to retrieve their lawn chairs. Sound familiar?
In this blog, we take a look at just some of the ways you can improve your garden building in order to make it a habitable and enjoyable refuge even in the winter months.
Make It Warm
First of all, to make your summerhouse a viable space for escape in winter, it needs to be warm. If you don't have a summerhouse yet but are thinking of purchasing one, a log cabin may be more suitable. Log cabins have thicker timber walls and are designed to be better insulated for colder climates. Of course, this means they are generally more expensive.
Alternatively, with a summerhouse, you may simply require a bit of maintenance, some insulation, and a small electric heater. In order to better retain heat, you will want to check your summerhouse regularly for holes or damage allowing cold weather in. Often, these can be easily and cheaply patched with fillers or insulating tape.
To increase insulation beyond that, invest in some small lined curtains and perhaps a rug for your summerhouse. You could go even further and invest in an insulating green roof, making your summerhouse more eco-friendly at the same time!
Make It Cosy and Comfortable
Once your summerhouse is nice and toasty, and you know you can reside there without freezing, you will want it to make it homely. Move out all the junk that you haven't used for years and dust away the cobwebs.
Once it's clear, it's time to add some homey touches, from potted plants and fairy lights to standing lamps and comfy armchairs – maybe even a small, comfy sofa! Once it feels like a home it is sure to become an external extension of yours or, possibly even better, a detached retreat to escape to. When miserable weather is keeping you indoors, this extra space could prove to be invaluable.
Decide On Its Main Purpose
Now that it's warm and cosy, your summerhouse is ready for use throughout winter. What you use it for is totally up to you. The possibilities are endless, so think about what you most want that extra space for.
With many people working from home these days, one popular idea is a garden office. It can be good to separate your work and home spaces, so you don't spend too much time in one place. Again, in winter this is more important as you may be spending more time in the house already. Ironically, escaping to your winter garden cabin could help keep cabin fever at bay.
A home gym is also a popular choice. It can be hard to motivate yourself out into the blustering winter winds to get to the gym – so having one in your garden is a spectacular alternative.
Beyond those, you're only limited by your imagination. Your summerhouse could become your garden cinema, your reading nook, your bar, or your children's winter retreat for sleepovers.
If you're looking for a new outdoor space, get in touch with A1 Sheds today. A1 Sheds is a specialist garden building supplier offering summerhouses, log cabins, and more, available throughout the UK.
---