The Importance Of A Sturdy Concrete Shed Base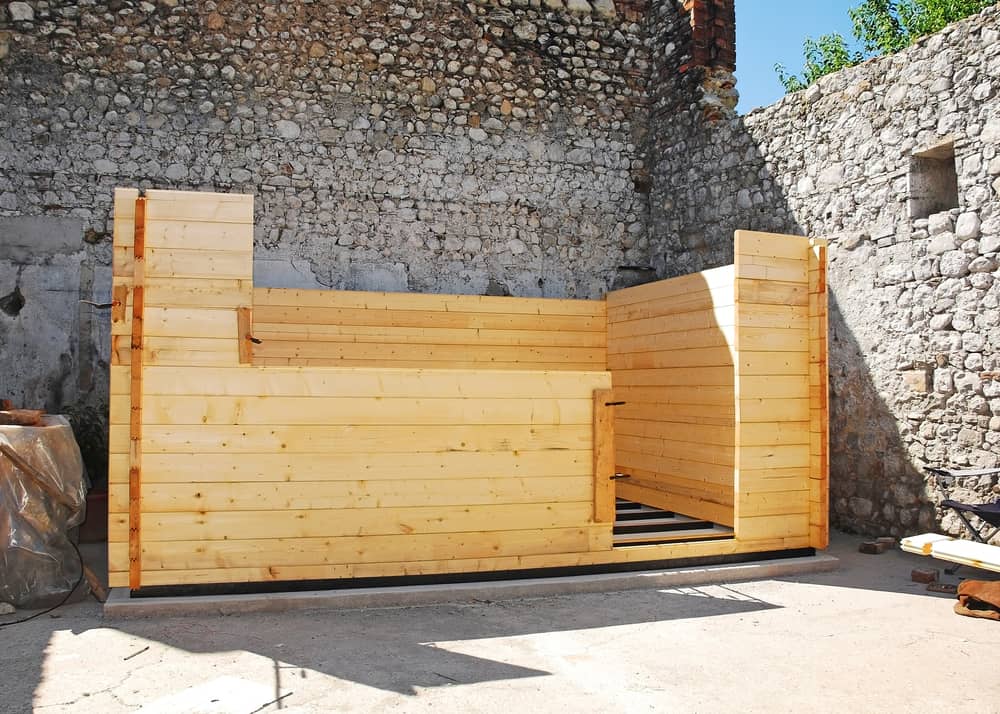 With a garden shed likely to include all manner of important tools, expensive equipment and hobby appliances, there are plenty of reasons to protect garden outbuildings from harm and long-term damage. Though there are plenty of security accessories, paints and additional measures which can be taken to reinforce the lifespan of your chosen shed, few options are more effective than installing a concrete base. A concrete shed base is the strongest type of shed foundation, and is compatible with sheds of any material, from large wooden tool sheds to smaller plastic or metal sheds. When investing in your brand new exterior shed from A1 Sheds & Garden Buildings, consider the advantages of concrete bases which are detailed within this article.
Base Types
Though many types of large shed base exist for homeowners, concrete bases are the sturdiest, most durable and give plenty of scope to cater for different requirements. A base will likely be the only thing standing between a shed and the bare ground, so this basic requirement deserves consideration. Common bases include wooden, paving and gravel, with concrete arguably the most effective. These bases are also perfect for supporting a timber sub-floor to complete a stylised interior.
Durable Foundation
Dense and compact, with a permanence not found with other types of base, for a long-lasting placement which you want grounding to stay intact for a prolonged period, concrete foundations are advisable. Overall, concrete is a brilliant option for large garages or any building that's not pre-built with a floor. If your large shed does not arrive with a floor included, then a concrete foundation will satisfy requirements.
Resistant To Water Or Weather
Wood foundations are susceptible to rot, while timber surfaces will likely decay if regularly exposed to dampness, and this can become unavoidable when you factor in the weather and routine use of equipment in the garden. Concrete alternatively is able to withstand all manner of weather conditions, with even the most aggressive downpours having little-to-no effect on this type of base.
Weight-Resistant
If the garden building itself is very large, or the contents you plan on storing inside it are particularly heavy, a concrete base is well-equipped to withstand extremely heavy weights. If you plan to use your building as a storage area for a motorbike, or even want to convert this space into a garage, concrete bases are the most reliable and won't sustain cracking or damage in the short-term. We continue to provide a wide range of quality outbuildings at A1 Sheds & Garden Buildings, allowing customers to explore the various options available. Experiencing the benefits of each material can give you an idea of your preferred designs, and with pro's and con's to each shed type, find your ideal small wooden shed, large metal sheds or a multi-car steel garage. To find out more information on our various sheds, bases and accessories, contact us today.
---