What To Think About When You're Choosing Between Garden Sheds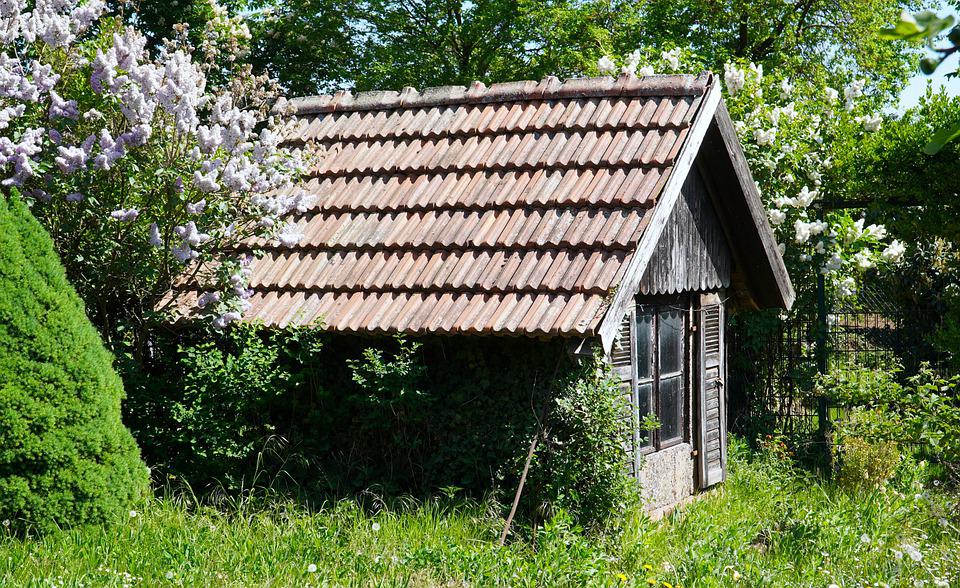 Many people start thinking about sheds and adding wooden garden structures to their gardens during the summer. This is when you're spending more time outdoors and may start to think about adding a little more organisation to your home.
Before you build a shed, however, there are a number of factors to consider and decisions to be made.
Don't Forget Aesthetics
While you may be more focused on the functionality of the garden sheds you're looking at, aesthetics matter. After all, no one wants an ugly shed in their garden. It's much better to look out your window and see something that enhances the space and makes the garden feel more attractive.
With this in mind, you should look for a shed that really appeals to you. It must be functional, of course, but it should also look good.
Remember that you can also decorate once the shed is built. A little wood paint goes a long way when it comes to wooden garden structures and you can also find paints for plastic and metal. This will allow you to create the perfect outbuilding for your space.
Which Material to Choose
Garden sheds and summer houses are built from a wide variety of materials. However, the most commonly used options include:
Metal: While very durable and secure, metal tends to transfer temperatures quite easily. It's resistant to rot and insects, though rust may ruin it over time. Metal also tends to be rather affordable, but many people prefer to skip it due to the fact it doesn't look as appealing as wood. If it's security you're looking for, however, metal sheds are excellent choices.
Wood: There's something about wooden garden structures that is very appealing. They're beautiful, easy to customise on your own and the wood will last for years, as it is treated. However, this type of structure is prone to wood rot if it's not treated or high-quality. Wood also has the downside of being more expensive than most other types of sheds.
Plastic: Plastic can be moulded to look amazing and it can come in any colour. Plastic is light enough that you'll be able to move the shed as needed, which can be a bit of an issue if it's not anchored when high winds appear. Low maintenance is a big factor in choosing plastic and it doesn't rot or rust. Even insects will stay away. However, plastic does tend to look cheap and it will fade with prolonged UV exposure.
How Will the Shed Be Used?
The next thing to consider is how you intend to use the shed. Will it be for tools only? Are you planning to set it up as a hobby room? Sheds and summer houses can be used for any number of uses, including guest rooms, a studio, a pool house, or even a playhouse. The possibilities are endless, but how you intend to use it will determine which shed you choose.
For example, an art studio will benefit from plenty of windows, like a summer house. A home office will need enough space to hold all your files and work-related items. For a playhouse, you'll want something that is cosy and comfortable for a child. Consider your needs, then you can work on selecting the proper style to suit them.
Choosing a Shed Size
The size of the shed is dependent on two things. First, how much space you have and second, what you need it for, as mentioned in the previous section.
Available space will have the biggest impact on the shed size. You can't make the garden any bigger, so the shed will need to fit it. Take the time to measure your garden and then determine what size of shed will work best for it. Keep in mind that there are different shapes and designs available, so one may be more suited to your needs than others.
Ideally, you should have some room around the shed, particularly if you wish to use windows. Plan to leave at least a foot on all sides. Most sheds come in one of a few preset standards so you can look at these and see which works best.
Once you know how much room you have to work with, you should determine how much interior space you need. A small office will not require as much space as a sculpting studio. Likewise, if you plan to have parties in your summer house, you'll need enough room for all your friends.
Decide on the perfect size and go from there. How you lay out the interior will also have a big impact on the size and style of the garden outbuilding.
Consider the Future
How will the shed be used in the future? This is a big question, since you may purchase a shed that will work for your immediate needs, but in a year, you could need something different. It's best to plan ahead and look for a garden shed that will meet your needs both now and in the future.
This is especially important when it comes to wooden garden structures that are meant to be mostly storage. Over the years, you'll collect more and more items and this means you'll need more space. Proper shelving can help, but the right amount of space and the proper design will also be helpful.
If you're purchasing a shed as a playhouse for children, consider if it can be converted to a games room or office later on, once they grow up and tire of it.
Plan for Security
Most buildings on your property will need some form of security. However, if you plan to make the shed your office, you should definitely add security as a priority. Proper locks on the door will be necessary, but you should also ensure that the building will withstand attempts to break in.
Burglars are not the only concern. You should also take care that animals and weather will not affect your sheds. This is important because they're more likely to occur than a burglary. While locks will keep a person out, they won't keep out the rats and squirrels. Plan accordingly to keep your space tightly sealed and prevent other things from ruining your work.
Which Features Do You Need?
There are so many options when it comes to features to add to the sheds you choose. Here are some of the more common ones to consider:
Windows
How many windows do you need or want? Since windows let more natural light in, you may wish to look for a garden shed that will feature multiples. However, these also lower the security factor, so it's important to consider both sides of the issue before you make a decision.
Porch
Do you want a porch out front? It can be helpful if it's raining to have a small portico so you can stay dry as you open the door. This allows you to leave wet umbrellas and shoes outdoors, as well, without them getting wetter.
Doors
What type of door do you want? For a summer house, you may want a larger door or double doors to completely open up the space to the outdoors. This allows it to become an extension of the house and you can really enjoy the garden.
Another option is a half door. This will let you open the upper half to let air in while the lower half remains closed, keeping children and pets outside.
As you can see, there are many things to consider before you purchase sheds. Now that you've seen what you can have, it's time to search for "shed companies near me" or you can simply contact A1 Sheds and get exactly what you need the first time.
A1 Sheds offers a variety of sheds and summer houses in all materials so you can find the perfect piece for your garden. Contact us today.
---