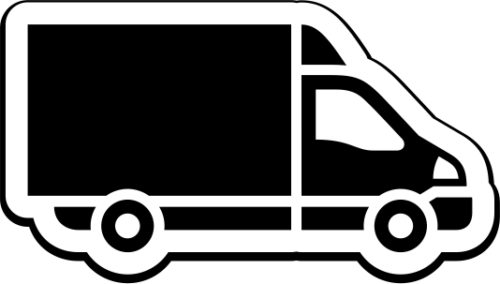 JOTUN® DELIVERY: 3 Days*
*Jotun® Demidekk® Paint is mixed to order and delivered within 3-5 days. Please check your colour and quantity carefully, as we are unable to accept returns under any circumstances.
Description
Jotun VISIR® OIL PRIMER (Clear)
Jotun Visir® Oil Primer Clear UV is a high quality, water repellent wood primer that contains powerful fungicides against wood rotting fungi, and film fungicides to protect against surface moulds. Jotun Visir® Clear is an oil/solvent-based primer which binds loose wood fibres on bare timber, proving a great surface for further treatments such as Jotun Demidekk®. Jotun Visir® Clear contains added UV filters designed to protect your woodwork from sunlight and dangerous UV light.
Jotun Visir® Clear strengthens the surface of the timber, protects against mould and rot, and makes it water repellent, giving extended life and durability to the Jotun coatings system. Jotun Visir® Clear is a solvent-bourne product, and significantly extends the life and maintenance intervals of your exterior woodwork.
Jotun Visir® Clear should be used before applying translucent or opaque woodstains on all new or aged (weathered) external woodwork, including pressure-impregnated (Tanalised®) wood.
---
Features
High performance preservative primer
Oil based
UV protection
Water repellent
Suitable for use with Jotun Demidekk® and any other good quality woodstain
Can be used in low temperatures below +5°c
Touch dry in 8-hours
Suitable for use on new or weathered timber (including pressure-treated Tanalised® timber)
Jotun's core values are highlighted in this short video.
---
Specifications
Jotun Visir® Clear Primer is suitable for use on all exterior joinery including: new woodwork, pressure-impregnated (Tanalised) timber, and previously painted woodwork (weathered). Available in 1L , 2.7L and 9L tins.
Coverage: 1 Litre will cover 12-16
m² (smooth wood) or
 4-7m² (sawn wood) per coat.
Application: Brush.
Thinning: Do not thin.
Drying Time: 8hrs (touch dry), can be re-coated after 24hrs. Times based upon +23 °C, but dependent on temperature and humidity this can be less.
You can download the technical data sheet here:
---
Delivery
Jotun Visir® Clear will be boxed and delivered to your door within 3-5 working days. There is a £9.99 delivery charge to most of the UK mainland, however remote and offshore areas will be subject to a surcharge. Please call before ordering.
Note: This paint/preservative is ordered specially, therefore we are unable to accept returns under any circumstances. Please ensure that you order the correct quantity for your requirements.