The Key Advantages Of BBQ Huts And How Best To Utilise Them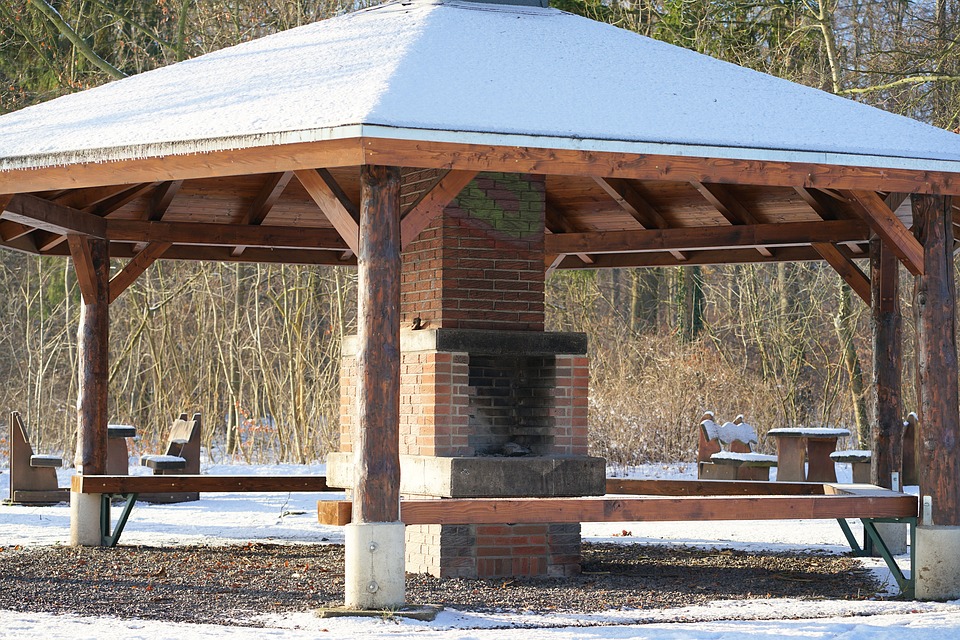 With the Summer slowly creeping up on us, and weather gradually improving, barbecue season is almost here, and no better way to celebrate than by hosting friends for a get-together. One of the trends of the season is sure to be BBQ huts. An all-purpose solution to seasonal party hosting, there are a huge number of advantages to investing in a large or small BBQ hut before Summer, and the smell of sizzling sausages fills the air. A1 Sheds & Garden Buildings are the number one online shed supplier in Scotland, providing a comprehensive selection of sheds, playhouses, greenhouses and cheap log cabins. Our team of experienced and knowledgeable professionals can assemble and install your products in many instances, giving you free rein to enjoy your new space in no time.
Continue reading to learn more about BBQ huts, the benefits of owning one and the best way to use them, whatever the weather.
The Origin Of BBQ Huts
BBQ cabins and huts were developed from traditional teepees used by the indigenous Sami people in Northern Lapland, though the modern wooden versions hardly resemble those crafted by the Sami. Original BBQ huts were insulated with reindeer hide and crafted by hand from materials sourced individually. The Sami are the only remaining iindigenous people known to still exist in Europe, known to also live in Norway and Sweden. The Finnish Sami population consists of around 9000 people, and they still rely on reindeer as a primary source of food, clothing and shelter.
What Is A BBQ Hut?
A BBQ hut is an exterior building designed to easily host hassle-free barbecues and social gatherings. With a readily available food preparation area built-in, seating room for a large group of visitors and an aesthetically pleasing spacious design, BBQ huts offer a contemporary and practical alternative to traditional garden spaces and communal areas. Although the barbecue area itself forms the central component of the hut, the wooden structure can be used for more than simply cooking. The multi-functional nature of BBQ huts mean that they can be used as a relaxation spot for winter evenings or a family dining area for sunny afternoons. Small BBQ huts are also known as 'grillkota', a word translated from the Finnish phrase for 'grill house'. The design and purpose of these huts imitate that of the year-round dining culture of many countries in Scandinavia
Excellent Social Space
BBQ huts offer an ideal social space for parties, gatherings and family meals. Their design means that everyone in the hut is seated in a circle facing the fire, creating a homely and welcoming atmosphere for visitors. Relaxing and warm, they are a garden building with plenty of character, so pour a drink, assign someone to cooking duty and let the conversation and drinks flow. Furnish the space with cushions, appliances and furniture to suit the needs of your guests for that personal touch. Lifelong friendships are formed at barbecues and memories are made with delicious food, so invest in a hut to become the host with the most.
Functional Whatever The Weather
Many of us may have the components for an outside dining area, but the predictable British weather has a habit of ruining these optimistic plans. One huge advantage of the BBQ hut is how it can be used regardless of the weather conditions, with a sturdy leak-proof roof and sizable interior for large gatherings, don't let the rain ruin your plans for a barbecued feast. The Winter months can provide an entirely different experience within the hut, grilling marshmallows with the family as you cosy up in the warmth.
You Can Cook And Eat In Them
Cooking in your hut is easy, and transporting your freshly prepared barbecue treats is as simple as plating them up and serving to the hungry guests sitting nearby. Seating away from the central cooking area is plentiful, allowing you to transition from barbecue master and party host within seconds. With enough room to store plates, dishes, cutlery and serving utensils, creating an authentic Scandinavian dining experience is easier than you may think.
They're Customisable
An excellent design activity for the whole family, customising your BBQ hut is as easy as finding the perfect fairy lights, paint, accessories and added extras to suit your needs, and decorate as suitable. Perhaps you want to give the shed a paint job to match the rest of your garden furniture? Or make it the centrepiece of your new-look garden with a striking design? A1 Sheds & Garden Buildings stock paints, preservatives and essential accessories for your garden building.
Large, Medium And Small BBQ Huts From Us
Premium quality BBQ Huts are what you can expect from us, with a dedicated team of professionals on hand to answer any questions you may have about our popular selection. Here are the BBQ Huts we currently offer:
A medium-sized hexagonal barbecue hut which is perfect for the British climate, the Palmako Eva 6-Sided BBQ Hut is available now from A1 Sheds & Garden Buildings. One of the most popular barbecue huts available today, this model is designed with thick high-quality Nordic kiln-dried spruce. All timber used in the cabins is fully sustainable, with smoke extraction hood, chimney and cap set also available.
Offering all the features of the Palmako Eva 6-Sided BBQ Hut and more, the Palmako Eva 8-Sided model is a larger octagonal barbecue hut. Eligible for a free 5 -year manufacturer warranty, features include a stainless steel door sill, double-glazed draft-proof windows and security lock.
Our Range Of Additional Products
At A1 Sheds & Garden Buildings, we have the shed or building solution to meet your requirements. Supplying the latest and most essential additions to an exterior space, below are just some of the storage solutions and high quality playhouses and cabins that we provide:
Low maintenance metal garden buildings available in various roof styles, Trentvale metal sheds come in several sizes and colours. Fire and rot resistant, this design comes complete with vented gables for improved airflow.
Resistant to warping, blistering and swelling, YardMaster garages are weather resistant and made from zinc-plated steel. Finished with a clear resin bonding for a long-lasting finish, features include wide double hinged doors, rustproof steel screws, generous headroom, and an anchor kit for fixing down.
Manufactured from smooth planed white pine, this summerhouse comes pre-treated with a mould-resistant, anti-fungicidal basecoat, 2 extra-large fixed side-light windows, 1 large opening glass window and three-quarter glazed double-doors.
A high quality traditional children's playhouse built using redwood pine. Featuring smoothed and sanded corners to reduce the chance of splinters, safety hinges to avoid trapping fingers and an adjustable door catch.
The Halls Cotswold Burford 66 features a sliding door, large roof vents and built in wide gutters with downpipes supplied as standard. Strong aluminium profiles ensure a long working life.
Easy to assemble with fastenings and simple instructions, this product is crafted from high quality extra strength Scandinavian pine, complete with high security 5-point multi-locking doors and windows for your satisfaction.
A1 Sheds & Garden Buildings: Accessories And Wood Paint For Sheds And Summer Houses
You can depend on us for premium quality cost-effective garden building solutions. We are committed to providing the best local service for you, and take great pride in being available to offer professional and practical advice when it comes to all topics related to sheds. We can provide you with free assembly and installation by a professional team on many products. From the latest in children's playhouses, to insulated and cheap log cabins, our range caters for everything from small gardens within family homes to large exterior spaces on your property. Looking to spruce up an existing shed, playhouse or cabin? We provide paints, preservatives, shed bases, roof windows and many more accessories and additions to personalise your tailored space.
A1 Sheds & Garden Buildings have over 40 years of experience offering quality garden sheds and exterior buildings including summerhouses, playhouses and animal housing. Discuss your individual requirements with us and make the most of your garden or outside space. As an independent business, we have a team of experienced and knowledgeable professionals on hand to help you. Explore our products online or contact us today with any queries.
---