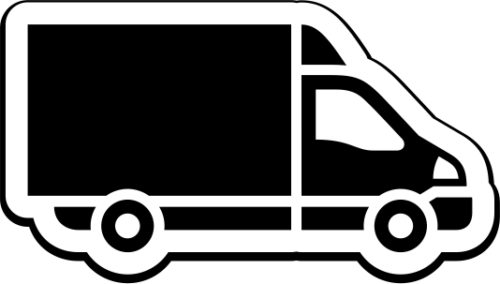 PALMAKO® CABIN DELIVERY: 4 Weeks*
*Palmako® Cabin delivery is approximately 4 weeks for most mainland areas, however remote areas may take longer. Express delivery may be available on some items.
PALMAKO® EVA 6-Sided BBQ Hut (8.7m²)
---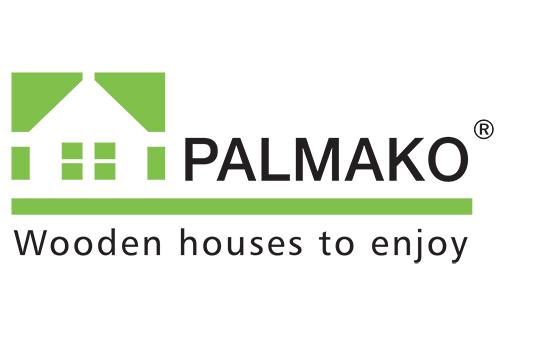 SKU: PAV44-3833
PALMAKO® Eva Hexagonal BBQ Hut is an 8.7m² cabin (approx. 12x12ft). It is perfect for small to medium gardens, providing guaranteed, all-year-round barbecues. This high quality Nordic cabin is DELIVERED FREE to most areas*, and is supplied with a 5-YEAR GUARANTEE!
Description
PALMAKO® Eva 6-Sided BBQ Hut – Medium 12x12ft (8.7m²)
The Palmako Eva (8.7m²) is a medium-sized 6-sided (hexagonal) barbecue hut which is perfect for the changeable British climate, guaranteeing that your BBQ, dinner party, festive gathering, sleep over, halloween party or family gathering will be a huge success (regardless of the weather or the season). Previously known as Kim, Eva (8.7m²) is one of the most popular barbecue huts available today, and is designed to last using 44mm thick high-quality Nordic kiln-dried spruce. Palmako has FSC® certification, and all timber used in their cabins is fully sustainable. As standard, this Nordic Grill Kota is supplied with a heavy duty 19mm t&g timber floor and roof, 3x double-glazed windows, and draft-proof doors and windows. The Eva (8.7m²) Barbecue House is approximately 12x12ft.
Optional bitumen roof shingles (4x colours) and barbecue grill with table, smoke extraction hood, chimney and chimney cap set are also available. 
---
Features
FREE delivery*
FREE 5x fixed bench seating (seats 15 adults)
FREE 5-year manufacturers warranty
Stainless steel door sill
8.7m² of floor space
Hexagonal cabin (6-sides)
Thick 44mm t&g wall logs
Heavy 19mm t&g timber floor and roof as standard
High quality, kiln-dried Nordic spruce
3x double-glazed, draft-proof, opening windows
Security lock c/w 2x keys
---
Quality Construction
This hexagonal (6-sided) garden building is manufactured using thick high-quality Nordic kiln-dried spruce. All models are constructed with 44mm thick, twin tongue and groove timber walls, and 19mm thick t&g roofs and floors. Please note that NO chipboard, or OSB is used in the construction of this building. This Palmako BBQ Hut is supplied un-treated ready for application of your preferred finish. For security, a cylinder lock c/w 2x keys is fitted as standard. Optional roof shingles are available to keep the roof watertight and weatherproof.

---
Preservative
Palmako Cabins are supplied untreated as standard. To avoid degradation of the timber, we recommend using the best possible preservative stain, or top-coat as soon as possible after installation. As an optional extra, the manufacturer can provide a dip-treating service (the entire cabin is submerged into a bath of high quality preservative). There are two main colours (brown and grey) and a translucent white which is great as a basecoat, allowing you to overpaint to any colour.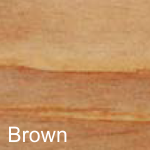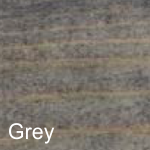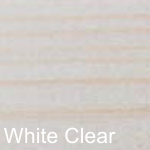 ---
Doors, Locking System & Windows
A single door complete with a high quality lock c/w 2x keys and a hexagonal window is fitted, and includes a stainless steel door sill. The cabin is fitted with 3x opening double-glazed windows. Doors and windows are fitted with rubber/silicone draftproof seals as standard.



---
DIY Assembly
Assembling your building yourself can be very satisfying and it has several advantages: you probably won't have to wait very long for delivery, you can assemble it on a day that's suitable to you, you can treat the boards with preservative as you assemble allowing the best possible protection for your building, and of course you'll also save money! These BBQ Huts come with all the fixings and fastenings you need to assemble the building. Optional roof shingles and grill are also available. Click here to download the Eva (8.7m²) assembly instructions.

---
Optional Extras
As standard, the Palmako Eva can be used just as a garden room, or for housing a hot-tub, however it really comes into it's own when you opt for the Grill with table, smoke extraction hood, chimney and chimney cap set, which turns it into a year-long barbecue hut. We can also supply optional roof shingles to finish your building off nicely too (available in Black, Red, Green or Brown).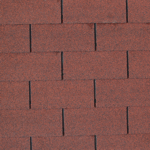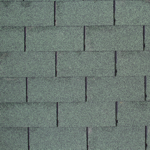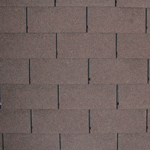 Please contact us prior to purchase if you have any queries regarding the dimensions, or if you require exact sizes. Roof overhangs will extend beyond the Footprint size shown below (all dimensions are approximate).
Palmako® BBQ Huts

Diameter (mm)
Height (mm)
Thickness
Door (mm)
Windows (qty)
Model
Reference
Floor
Roof
Walls
Ridge
Wall (mm)
Width
Height
Door
Walls
Eva (6-sided)
PAV44-3833

3760

4280

1370

3140
44

650

1480

1
3
Eva (8-sided)
PAV44-3838
4100
4540
1370
3460
44
650
1480
1
4
| | | | | | |
| --- | --- | --- | --- | --- | --- |
| | | | | | |
| | | | | | |
| 44mm | 326cm | 18m² / 45º | 65x147cm | 53x35cm | 4.5×1.2×0.8m |
All products are delivered sectional/flat-packed to kerbside unless stated otherwise. Information shown above has been supplied by the manufacturer, and is as accurate as possible (errors and omissions excepted), however they are intended only as a guide. *The free delivery service covers most of mainland England, Wales and Southern Scotland, however delivery to outlying areas may be subject to an additional charge by the manufacturer (see restrictions below).
Delivery Surcharges and Restrictions
Mainland England & Wales
No Restrictions
FREE

Southern/Central Scotland (mainland only)

Areas up to and including Scottish Central belt

FREE

Scotland Highlands (mainland only)

Scottish Highlands and extreme northerly locations may be subject to a surcharge… please call for details

P.O.A.

Substantial delivery charges may apply for islands or any offshore area, including: Scottish Islands, Northern Ireland, Republic of Ireland, Isle of Man, Isle of Wight, Channel Isles. Please call if you need clarification for your area. Delivery is kerbside only.
Delivery lead time shown is typical for most areas, however this is approximate and cannot be guaranteed, so please check before ordering if delivery time is critical. The lead time is likely to be slightly longer if you require an installation service, or if you are in a remote delivery area.
PLEASE NOTE: These buildings are imported to order direct from the overseas manufacturer, and cannot be returned under any circumstances, therefore please ensure that you order correctly. We're here for advice if you're not sure!